OANDA Introduces Spreads from 0.5 on Key Indices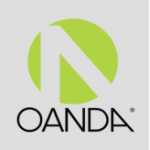 OANDA Introduces Spreads from 0.5 on Key Indices
A global leader in online multi-asset trading services, OANDA has introduced a new pricing model for several key indices that enables clients to access spreads as low as 0.5 when they trade the AUS200, FTSE100, GER30, NAS100 and the DOW30. Designed to reduce the cost of trading indices, the new tighter spreads are available to any client trading on the OANDA V20 platform during local market hours. Clients who are currently trading on OANDA's legacy platform should open a V20 sub account in order to access the tighter spreads:
Index

Spreads as low as

during cash hours

Trading hours in

local market time

AUS 200

0.8

Monday to Friday

17:10 - 7:00, 9:50 to 16:30(daylight savings time)

17:10 - 8:00, 9:50 -16:30

rest of the year

DAX 30

0.9

Monday to Friday

08:00 - 22:00

DOW 30

1.6

Sunday to Friday

18:00 - 17:00

trading halt 16:15 - 16:30

FTSE 100

0.8

Monday to Friday

01:00 - 21:00

NAS 100

0.5

Sunday to Friday

18:00 - 17:00

trading halt 16:15 - 16:30
"At OANDA, we take pride in helping our clients become successful self-directed traders, whether through enhancements to our institutional-grade trading platform, cutting-edge trading tools, advanced charting solutions or award-winning educational material. Over the course of our 23-year history, we've worked hard to meet the needs of our clients, who have increasingly expressed an interest in tighter spreads on indices. As a result, we've moved to offer tighter spreads during cash hours, which will enable clients to reduce the cost of trading on our V20 platform while continuing to benefit from our fully-automated execution and transparent pricing," said Vatsa Narasimha, President and Chief Executive Officer, OANDA Global Corporation.
Free Newsletter Sign-up