Mediatrix Reports Next-Generation Trading Systems Upgrades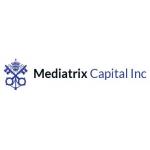 Mediatrix Reports Next-Generation Trading Systems Upgrades
Mediatrix Capital has released two major system upgrades to its algorithmic trading navigators trading spot Gold, Silver and Currencies. The Precious Metals System now includes spot trading of Gold, Silver, Palladium and Platinum.
Mediatrix Capital previously offered investors the opportunity to benefit from trading stand-alone, single pair systems for Spot Gold and Silver. By combining these two systems and adding Palladium and Platinum pairs, the system now has enormous upside potential and an enhanced systematic ability to select signals with the highest possible probability of market directional moves across four precious metal pairs instead of one.
Mediatrix Capital has also expanded the capacity of its currency trading algorithms to concurrently trade up to 28 different currency pairs. This system enhancement creates a tremendously diverse field of currency pairs to trade from, which significantly enhances ideal trade selection while reducing the overall equity required for desired results. These systematic enhancements allow investors to achieve stronger than ever returns with less risk.
Mediatrix Capital's managed account strategy is based on a sophisticated, proprietary algorithmic approach in the Spot Markets that trade multiple precious metal pairs and currency pairs based on signals that indicate the highest probability of market direction for profitable trades. Statistically, there is a greater probability of achieving maximum profits while using less equity when there are more currency pairs. The algorithmic navigator also employs a very sophisticated strategy that behaves like a hedge when positions don't go as expected, which has contributed to world-class results, consistently since 2013.
"The key advantage of having 28 currency pairs to trade concurrently is that our systems can cherry pick the absolute best signals at any given moment and with the highest probability of being profitable. Additionally, we have multiple correlated currency pairs to trade and use as a hedge when a signal or trade doesn't go as designed with specific pairs. The system is always monitoring the correlated currency pairs, and when a trade that is placed goes against its designated direction, it often instantly initiates trades with correlated pairs that are on the right side of the profit column more often while using less equity, thus providing greater security to principal and higher returns," said Mediatrix Capital Chief Operating Officer and Co-Founder Michael S. Young.
Mediatrix Capital's system upgrades are the result of six years of initial development prior to going live, followed by three years of continual enhancements to their trading systems. In the Spot Market, the firm has historically traded currencies, as well as Gold and Silver with exceptionally strong returns.
"Although it is clear that offering 28 currency pairs in any algorithmic trading system presents a superior opportunity, we are equally excited about the combining of Gold, Silver, Palladium and Platinum into a Super System of precious metals trading," said Young. "Our objective and track record is based on a strategy of capital preservation first, followed by profit. With expert systems architecture and exceptional programmed trading rules, our systems will find profits regardless, but it won't find new clients if funds are not first safeguarded."
Free Newsletter Sign-up