IP Trade Expands its Presence Throughout Europe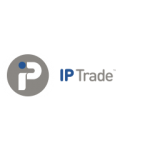 IP Trade Expands its Presence Throughout Europe
IP Trade S.A.
, a leading provider of high-performance, real-time communications and collaboration systems for trading floor environments and operations dispatch centres, is expanding its presence throughout Europe. IP Trade is capitalising on recent growth across all business segments in the region, responding to industry consolidation and preparing for a major buying cycle as customers migrate from legacy platforms.
Jean-Francois Geys, CEO of IP Trade, stated: "We already have had significant customer wins in England, France, Ireland and Luxembourg, and with our increased focus in Europe, we expect 50% revenue growth in the region in 2016. As a European company, we believe IP Trade is well-positioned to become a market leader, and with our recent success, coupled with industry changes, this is a perfect time to intensify our efforts and increase investment in Europe to better serve customers."
Expansion in Germany
The company has appointed Joachim Huber to the position of country manager for Germany. Germany is Europe's largest economy, and Frankfurt is the region's second largest financial centre, with approximately 7,000 traders. Huber, who brings more than 20 years of business development and sales experience in the critical communications industry, will lead IP Trade in both the financial and command-and-control market sectors throughout Germany, Austria and Switzerland.
Partnership with Eliofaber
As part of its plans to expand its European market presence, the company has signed a partnership agreement with Eliofaber Srl to build IP Trade's business in Italy. Eliofaber is a respected systems integrator focused on providing a full suite of trader voice services to financial services customers of all sizes.
According to IP Trade Head of Worldwide Marketing Christopher Corridon, "The current environment is a once-in-a-generation opportunity to capitalise on market trends, including the need to replace obsolete technology, clear signals that customers want more choice and a demand for advanced applications with lower costs for critical communications. Our European expansion plans will enable us to take advantage of these growth opportunities."
Free Newsletter Sign-up