Finma Awards Multilateral Trading Facility Status to SIX Securities Platform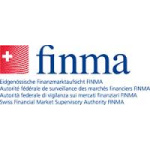 Finma Awards Multilateral Trading Facility Status to SIX Securities Platform
Trading Systems
,
Infrastructure
FINMA granted the request submitted by SIX for the CO:RE trading platform to be recognized as a multilateral trading facility. This represents a further milestone for SIX in its implementation of the regulatory requirements relating to the Swiss value chain with a view to making it easier for international participants to enter the market.
As the central provider of the Swiss financial market infrastructure, SIX Securities Services operates the multi-currency CO:RE trading platform via its SIX Repo AG business unit. The trading system for repo transactions is used by more than 160 national and international institutions including banks, insurance companies and the Swiss National Bank.

Thomas Zeeb, Division CEO SIX Securities Services: "SIX Securities Services consistently aims to raise the level of transparency on the financial markets and to guarantee its customers access to the money market that is recognized by regulators. The award of multilateral trading system status by FINMA is part of our long-term strategy for domestic and cross-border repo transactions."
Free Newsletter Sign-up