Ellie Mae Introduces Encompass TPO Connect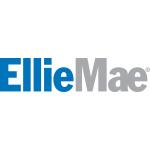 Ellie Mae Introduces Encompass TPO Connect
Ellie Mae, a leading provider of innovative on-demand software solutions and services for the residential mortgage industry, today announced the launch of Encompass TPO (Third Party Originator) Connect™. Encompass TPO Connect will optimize lender's wholesale and investor's correspondent channels through a fully equipped, customizable and interactive web experience built on Ellie Mae's Encompass Lending Platform™.
Available today, Encompass TPO Connect gives lenders and investors a modern and collaborative web experience for their Third Party Origination partners that promotes compliance, data integrity, and easy bi-directional communication throughout the entire loan process. Encompass TPO Connect offers:
Modern User Experience: Third Party Originators have an engaging web experience that increases volume, efficiency and profitability while providing a reliable and secure online destination for submitting data and documents. The solution allows correspondent sellers and wholesale brokers to easily upload, register and lock loans in Encompass, regardless of the software they use.
Improved Efficiency and Accuracy: Uploaded documents are automatically and seamlessly associated to the appropriate loan in Encompass and TPOs have the option of uploading loans through either Encompass or AUS workflow. The solution ensures that data is accurate and secure through a single system of record.
Increased Control and Visibility: Third Party Originators can customize business rules to control fields, actions and permissions and the solution allows search and use of real-time data, including current product and pricing. TPO Connect offers a customizable solution to meet each lenders specific needs while offering control through individual permissions.
The Encompass Lending Platform is the first open lending platform that provides customers, partners and independent software vendors with a secure, scalable platform, Application Program Interfaces (APIs) and developer tools to extend Ellie Mae's Encompass® all-in-one mortgage management solution to add new functions, easily integrate Encompass with external systems and data, and to build and deploy custom applications in the cloud.
"Encompass TPO Connect is our first solution leveraging the power of the Encompass Lending Platform," said Jonathan Corr, President and CEO, Ellie Mae. "Encompass TPO Connect gives our lenders an interactive web experience that optimizes wholesale and correspondent channels to increases volume, profitability and collaboration while ensuring data accuracy."
Free Newsletter Sign-up