The Digital Trade Chain: the Blockchain Train is Rolling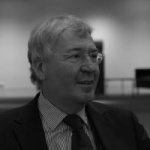 The Digital Trade Chain: the Blockchain Train is Rolling
Trade finance is increasingly becoming the number one use case for blockchain with the greatest potential to benefit from this technology. In previously blocks I already showed the accelerated activity in this area (see: Blockchain and Supply Chain Finance: the missing link May 7, 2017 and Blockchain: accelerated activity in trade Finance, January 26, 207). End seven European banks, forming the so-called Digital Trade Chain consortium, announced their plans to develop in collaboration with IBM a trade finance platform based on blockchain technology. This is said to become the first real-world application of blockchain technology and might become the start of more of the blockchain train.
What is the Digital Trade Chain consortium?
In January this year seven European banks (Deutsche Bank, HSBC, KBC, Natixis, Rabobank, Société Générale and UniCredit) signed a Memorandum of Understanding (MoU) in Brussels to create the Digital Trade Chain consortium. Under this MoU the banks intend to collaborate on the development and commercialisation of a shared supply chain management and trade finance platform for small and medium-sized companies (SMEs) using blockchain technology. That platform, called the Digital Trade Chain (DTC), should make domestic and cross border commerce easier for European SME business.
The aim of the project is to simplify trade finance processes for SMEs by "addressing the challenge of managing, tracking and securing domestic and international trade transactions.
"What we're trying to do is get something that is simple, fast, efficient, and secure for customers to be able to trade within a secure platform. By using a robust, secure, authorized and closed network, enabled through blockchain, it will enable the customer to initiate transactions digitally, be it online or through mobile devices, and then be able to track those transactions all the way through from commitment to pay, settlement, notification, and so on." Andrew Betts, HSBC's Head of Global Trade and Receivables Finance
The goal is to meet the financing gaps hampering domestic and cross-border trade for SMEs in Europe, while helping to increase the overall trade transaction transparency. The DTC platform will be based on a prototype trade finance and supply chain solution developed by KBC and already tested with some of its Belgian small business customers to the 'Proof of Concept' stage. KBC's original DTC prototype won the Efma Accenture Innovation Awards for best new product or service of 2016 last year October.
Digital Trade Chain Platform
Last June the DTC consortium announced they have teamed up with technology giant IBM to build and host a new trade finance platform based on blockchain technology for small and medium-sized enterprises (SMEs).
"To make the Digital Trade Chain network a reality and enable it to serve potentially thousands of the consortium's banking clients, we turned to IBM in enterprise blockchain to help us quickly bring this highly scalable system into production," "Their blockchain and banking industry expertise will help us create a new platform for small and medium businesses in Europe that can enable them for faster, easier and cheaper trade transactions." Rudi Peeters, CIO, KBC
The DTC consortium will initially focus on building critical mass in seven European markets, which will be covered by the respective banks present in each market. These markets will include: Germany, Italy, the Netherlands, Belgium and Luxembourg, France, and the United Kingdom.
"In working with hundreds of clients around the world on a diverse range of blockchain projects, trade finance has emerged as one of the strongest use cases for the technology. By addressing the SME market, which faces challenges in data sharing and access to capital, the Digital Trade Chain Consortium is pioneering a unique blockchain solution with the potential for widespread impact." Marie Wieck, general manager at IBM Blockchain
With seven European banks to start, the DTC consortium plans to expand the platform to include inter-continental shipping routes at a later date, adding additional members including banks from other countries and trading partners such as shippers, freight forwarders and credit agencies.
Characteristics
The DTC platform will run on the Hyperledger Fabric v1.o.o. It is one of the five open blockchain framework s hosted by The Linux Foundation, and one of the three main blockchain-based systems vying to become the next generation "operating system' for financial services.
"This is not a proof-of-concept or a pilot—we are building out a full production system," "It's the first production network with this many members." James Wallis, vice president for blockchain markets and engagements for IBM
The DTC platform will run in the IBM Cloud. Running in the IBM Cloud will ease the trade finance process by solving the challenge of managing, tracking and securing domestic and international trade transactions by connecting all parties (i.e. buyer, buyer's bank, seller, seller's bank and transporter) involved in a trade transaction both online and via mobile devices.
"What we'll be building is a user interface that the banks will make available through their environment to the end SME clients, for the buying SME and the selling SME. The bank will be responsible for onboarding, KYC, all those aspects associated with the client relationship," "The bank will then be running nodes within the business network, which for most of them will be facilitated by our cloud environment." Keith Bear, VP of global financial services at IBM,
The plan of the DTC consortium is for banks offering trade finance to European SMEs over the cloud-based blockchain platform by the end of this year.
Why focus on SMEs?
IBM and the members of the DTC consortium feel the biggest need is in the SME sector, where there is a clear gap in the market as many of them cannot access trade finance. The World Bank estimates that up to 50% of SMEs don't have/lack access to formal credit channels, leading to a global credit gap as a high as USD 2.6 trillion.
The focus of the DTC consortium on SMEs is due to their preference of a more straightforward trading process of open account solutions wherein the product is shipped and delivered before a payment is due. In contrast to larger companies that use documentary credit, or a letter of credit to reduce trade risks (i.e. risks associated with managing, tracking and securing domestic and international trade transactions) documentary credit isn't well suited for SME businesses as they typically use open accounts for direct credit.
Benefits
Trade over a seamless, transparent and secure DTC platform, may bring various benefits for both SMEs as well as the participating banks. Powered by Hyperledger Fabric, the blockchain-based trade finance platform will ease and facilitate local as well as international trade for small and medium enterprises (SMEs) in the European continent. The platform will also allow for faster, more transparent, and more secure trade — the blockchain big three — between the participating consortium banks
Access to financing
The DTC platform will increase access of European SMEs to financing (by lowering costs) by infusing cross-border trade transactions with accountability and transparency. By addressing the financing gap of European SMEs the solution is anticipated to help open new revenue streams and initiate new trading relationships and foster trade growth.
Simplify trade finance processes
The platform will be designed to simplify and facilitate domestic and cross-border trade for SMEs in Europe, by addressing the challenge of managing, tracking and securing domestic and international trade transactions.
This platform will seamlessly connect all of the parties involved in a trade transaction (i.e. buyer, buyer's bank, seller, seller's bank and transporter), digitally via an online interface and via mobile devices. It will allow SMEs to securely track orders and use smart contracts that automatically trigger payments on a certain event, such as an invoice being sent or delivery being recorded.
"What we will have is a platform to bring buyers and sellers together and to make trade transactions very transparent from... the moment that a purchase order is issued up until payment," "The first service that will be available for buyers and sellers is financing and risk coverage, and it will also include a track-and-trade system so that buyers and sellers can follow the physical transfer of the goods,"Hubert Bdenoot, general manager for trade finance at KBC.
End-to-end transparency
The DTC platform is also being designed to offer these small and mid-sized businesses overall end-to-end trade transaction transparency, by maintaining secure records on a digital distributed ledger. With the DTC platform, SMEs will have access to an easy to use platform that provides a consolidated view of trade transactions for SMEs. This will boost confidence both locally and abroad.
Optimised administration
The Digital Trade Chain platform will optimize some administrative tasks for SME customers by digitizing the entire supply chain process from order to settlement, and allows trading partners to track and trace transactions as they are processed.
"We take care of the payment that's still the old payment technology. "But the whole infrastructure, the administration is done on the blockchain. And ultimately we will also move the payment into that blockchain solution, when the payment in blockchain is ready to be robust for large-scale application". Wiebe Draaier, CEO Rabobank
Boost domestic and cross-border trade
The DTC platform is intended to boost domestic and cross-border trade by making it easier to form trading relationships. The platform can support customers from all banks in the consortium and helps equip SMEs to initiate trade with new partners in their home market or in other European markets. The overall result may be a better trade ecosystem regionally and beyond borders in Europe.
Blockchain train rolling
It is not expected that the new DTC platform will revolutionize the market in one go. One key challenge will be scalability. In terms of scale the DTC solution will just be able to process a small part of the market. It will be interesting to see how the banks will manage the potential growth and scale, especially looking at the size of the European SME market.
"There are over 20 million SMEs in Europe, and they provide around 85 percent of the jobs as well, so it's a critical part of the economy and so anything that can facilitate growth in the SME community is going to help a lot," IBM
Being the first real-world application for SMEs' trade finance by a group of financial institutions, if successful it could be the trigger to get the blockchain train rolling with more real-world use cases to be brought to the market.
Free Newsletter Sign-up