Corvil Assits Exane BNP Paribas in Electronic Trading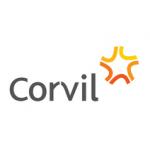 Corvil Assits Exane BNP Paribas in Electronic Trading
Trading Systems
,
Online Trading
,
Infrastructure
- Corvil, the leading analytics company for financial markets, today announced that Exane BNP Paribas, a European broker dealer, is using the Corvil platform to assure the strength and performance of its electronic trading businesses and to support compliance with upcoming regulatory requirements such as MiFID II. ExaneBNP Paribas' decision to integrate Corvil is part of a strategy to deliver a best of breed trading platform, and has enabled achieving a near-100% hit rate within their SuperSOR Smart Order Router.
"Based on its strong reputation within the industry, Corvil had been on our radar for some time," said Antoine Baptiste at Exane BNP Paribas. "With the ever increasing speed and complexity requirements of a modern electronic trading platform, Corvil's ability to independently monitor our end-to-end transaction latencies at the microsecond level is vital. One of the key selling points of Corvil for us was their strength at combining low-level network detail with high-level business concepts."
Corvil's ability to see, decode and analyze end-to-end trading transactions, market data and algorithmic activity, as they are happening and without impacting the performance of critical applications, has led to its use as a critical component of digital businesses of all kinds worldwide.
Corvil is recognized for its extensive experience working with leading financial institutions and its ability to offer the only real-time view of a business at the level of granularity demanded by electronic trading regulators. The Corvil platform's expanding popularity in Europe comes as investment companies migrate new asset classes to electronic platforms and prepare for compliance regulations regarding real time data capture, order recordkeeping, and transaction execution reporting.
"Exane BNP Paribas is a respected global investment company with over two decades in specialized financial services," said Donal Byrne, CEO of Corvil. "Our continued work with organizations across the financial markets has supported Corvil's evolution to become a required component of the business technology strategy and information ecosystem for any company that participates in electronic trading."
Free Newsletter Sign-up