Calypso Technology and Sernova Financial Team Up to Provide Cloud-based Clearing Solution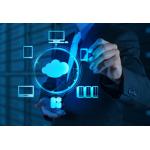 Calypso Technology and Sernova Financial Team Up to Provide Cloud-based Clearing Solution
Trading Systems
,
Investment Management
,
Cloud
Calypso Technology and Sernova Financial announced a partnership to deliver next-generation, cloud-based clearing services. The alliance is designed to lower the barriers to entry into capital markets for both regional banks and investment management firms.
"This is an exciting and unique partnership," said Calypso Technology Executive Chairman Charles Marston. "Sernova Financial is leveraging the Calypso platform to deliver a viable, long-term solution to a growing problem in our industry. As capital rules have become more prohibitive, we have seen a material decrease in the number of clearing brokers and a concurrent increase in cost. Sernova is transforming the clearing business and will increase access to the capital markets for firms who may otherwise be shut out."
The current OTC clearing market has undergone significant changes -- particularly reduced capacity, increased fees, and uncertain market access. Utilizing proven technology from market leader Calypso Technology, the Sernova Financial platform recreates the shared infrastructure and service elements of a traditional clearing broker. This provides clients with a faster route to market and a lower total cost of ownership than is possible with either in-house or third party solutions.
"The partnership with Calypso will help to democratize capital markets by enabling regional banks and buy-side firms to compete efficiently and flexibly in more markets," says Venkat Ramasamy, Executive Chairman at Sernova Financial.
By providing access to multiple Central Counterparty Clearing Houses (CCPs), the Sernova platform will enable local banks/investment management firms to "self-clear" and, where appropriate, allow them to service franchise clients through domestic and global CCPs. For clients who continue to favor the traditional operating model, Sernova Financial provides seamless integration across multiple clearing brokers to facilitate a holistic and harmonized view of all cleared trades.
Free Newsletter Sign-up