ASX's mFund Settlement Service Welcomes HSBC Online Share Trading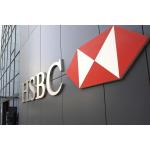 ASX's mFund Settlement Service Welcomes HSBC Online Share Trading
HSBC Online Share Trading, part of HSBC Bank Australia Ltd, has today joined ASX's mFund Settlement Service, bringing the number of mFund distribution partners to 18.
In addition to these distribution partners, mFund now has 22 mFund issuers or responsible entities making 158 funds available through the service.
Mr Ian Irvine, Head of Customer and Business Development at ASX, said: "The decision of HSBC Online Share Trading to join the mFund service is great news for investors. HSBC can now provide its customers with access to the broadest range of investment products available from ASX – unlisted managed funds via mFund and the full range of exchange-traded products too. We welcome HSBC's participation in this exciting venture. "
"We're committed to offering self-directed investors a wide range of wealth solutions. Expanding our online trading service with mFund is a great opportunity for our clients to diversify their portfolios and self-managed superfunds into different asset classes and industries across the globe", said Mr Graham Heunis, Head of Retail Banking and Wealth Management, HSBC Australia.
The mFund Settlement Service provides an electronic and seamless way to access unlisted managed funds without the need to complete complex paper applications. mFund gathers the required information electronically in a similar way to buying or selling shares. mFund holdings are held alongside other ASX investments on a client's unique Holder Identification Number (HIN) in CHESS.
More information on the mFund service, including the list of available funds, prices, performance details, and an educational video explaining how the service works, is available at
www.mfund.com.au
.
Free Newsletter Sign-up