AMEX and ISXPay Execute Aggregator Agreement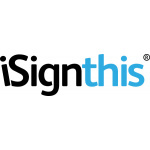 AMEX and ISXPay Execute Aggregator Agreement
Trading Systems
,
Payments
Australian Securities Exchange and Frankfurt Stock Exchange cross list iSignthis Ltd (ASX : ISX | DE_FRA : TA8), the world leading RegTech for identity verification and payment services, is pleased to announce that it's Australian subsidiary, iSignthis eMoney (AU) Pty Ltd, has executed a payment aggregation agreement with American Express Australia ("AMEX").
The AMEX service will compliment ISXPay® offerings to merchants in Australia, and will allow ISXPay to onboard merchants directly.
Under the agreement. the Company will purchase AMEX processing at a pre-agreed wholesale Merchant Services Fee (MSF) rate, and then is able to on-sell to merchants under its usual Merchant Services Fee (MSF) plus flat fee structure
The Agreement contains provisions for AMEX direct MSF management of larger or pre- existing merchants enabled via the ISXPay® network.
Card Scheme & Payment Service Update
ISXPay® is a Principal Member of three card schemes, including Mastercard Worldwide, JCB International and Visa Inc, and is able to offer card acquiring, processing and settlement services across the European Economic Area and Australia. The addition of AMEX Is highly complimentary to our core payment services.
The ISXPay® service offering is further complimented by Trustly, Sofort and Polipayments, all of which are available as a pure payment service, or in conjunction with out PaydentityTM Customer Due Diligence / eKYC platform.
Integration will commence on AMEX immediately, with approximately a 3-4 month integration and certification window before it can be made live to merchants.
In the meantime until full integration is completed, ISXPay® is able to process AMEX transactions for a flat fee, but does not receive any MSF contribution.
Free Newsletter Sign-up