Advise Technologies Releases Bank of Israel Derivatives Reporting Module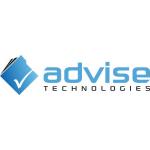 Advise Technologies Releases Bank of Israel Derivatives Reporting Module
Trading Systems
,
Banking
,
Data
,
Audit and Reporting
,
Market and Reference Data
Advise Technologies, an industry leading provider of regulatory reporting software, is pleased to announce the addition of the Bank of Israel Derivatives Reporting module to the growing regulatory reporting capacity of the Consensus RMS platform.
The Bank of Israel Derivatives Reporting module joins a list of over 20 global regulatory filing modules on the Consensus RMS platform, which covers regulations such as AIFMD Annex IV, Form PF, Form ADV, and PRIIPs KID. Consensus RMS allows firms to prepare, manage, and store all relevant regulatory information on one system. By enabling the use of one set of data across all filings and regulations, Consensus RMS ensures consistency and operational efficiency. It also includes assistive workflow processes, such as regulatory validations and electronic submission.
"As new regulations come out and requirements change, Consensus RMS can calculate, format, and populate the data as the regulators expect. This can be done on all the forms we support, including Bank of Israel reporting," says Roger van Elderen. "Firms need a built-in workflow and a repeatable process."
The Bank of Israel reporting requirement, which goes into effect on January 1st 2017, aims to gather detailed data on foreign currency, index, and interest rate derivative trades executed by relevant entities.
In scope are all Israeli banks (including domestic branches of foreign banks), in addition to both Israeli financial institutions and non-Israeli firms whose foreign currency derivative trades in the preceding year exceeded a daily average of 15 million USD. Once the threshold is met, the reporting requirement applies to all executed trades. (Note that the reporting obligation also includes FX spot, which is not typically considered a derivative). Reports are to be submitted not later than one trading day after the trade was executed. A monthly report of the inventory of open such trades is to be submitted not later than one trading day after the end of the month being reported. Firms will need to submit these reports to the Bank of Israel for one year following when the 15 million USD threshold was met.
More information about the new regulation is available on the Bank of Israel website: http://www.boi.org.il/en/NewsAndPublications/LegislationAndRegulations/Pages/Derivatives.aspx
Free Newsletter Sign-up