RHB Selected Fidessa's Trading Platform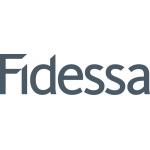 RHB Selected Fidessa's Trading Platform
Fidessa group plc (LSE: FDSA) today announced that RHB Investment Bank (RHB), a premier Malaysian bank, has implemented Fidessa as its strategic trading platform across Asia.
The platform, managed by Fidessa throughout the region, provides advanced capabilities including algorithmic trading across all member markets, intelligent IOIs and a centralised order management system with integrated middle-office supporting RHB's growing regional business.
"As an increasing number of global brokers scale back in the region and Asian banks grow in importance, the foundation of their systems needs a re-think", commented Phillip Jeffrey, Head of Sales for Fidessa in Asia. "This is where the power and scale of Fidessa's infrastructure, combined with its broad range of features, position it as a natural partner to deliver the required reach and reliability".
A key driver for RHB in selecting Fidessa's technology was the ability to on-board a multitude of FIX clients with speed and agility, whilst at the same time offering them the choice to execute manually, directly, or through algorithmic models tailored to different countries. International clients are also becoming increasingly demanding when it comes to post-trade confirmations, and Fidessa's ability to offer a normalised and consistent solution for this across the region fulfils this requirement.
Lena Yong, Head of Institutional Broking for RHB, added: "We are very enthusiastic about the value this new platform will bring to our clients, as well as the opportunity for us to enhance our internal operations. RHB clients will see a substantial improvement in our services, whether they want to trade across Asia or internationally. Implementing this solution was an integral part of our strategy to consolidate our systems and continue to be a 'premier league' investment bank".
Fidessa's global network connects 4,800 buy-sides with 730 brokers across more than 200 markets around the globe. Its trading platform collected a number of awards in 2015, being named Trading Platform of the Year at The Asian Banker Financial Markets Awards, Best Sell-side Front Office Execution Platform at Waters' Sell-side Technology Awards, and voted by market participants the Best Sell-Side OMS Provider in the annual Waters Rankings.
Free Newsletter Sign-up