The 11th Annual World Takaful Conference to Open its Doors in April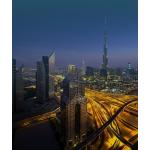 The 11th Annual World Takaful Conference to Open its Doors in April
The 11th Annual World Takaful Conference (WTC 2016) will be held on the 11th and 12th of April 2016 at the Dusit Thani in partnership with the leading takaful companies from from the GCC, Southeast Asia, Africa and Europe. The Forum is set to gather more than 250 Takaful professionals from around the world comprising of policy makers, dignitaries, central bank representatives, heads of insurance supervision, CEOs of the largest Takaful companies, thought leaders and experts in research, bankers, academia and Shariah scholars.
The Takaful industry is still at a nascent stage in its development, however, its growth has been rapid over the past 7 years and its total assets have doubled in the last 5 years. As the industry navigates through the complex global Takaful landscape, there is a greater need for its leaders to share insights and deliberate on new strategies to help it grow beyond its niche status.
For a decade, WTC has provided a unique platform for leaders to deliver on these strategies. It takes a pragmatic approach in finding solutions to the major issues in the industry by carefully analyzing the Takaful landscape and leveraging in-house research insights and engages renowned experts to come.
WTC 2016 will play host to a number of new initiatives and innovative features. The most noteworthy feature is "Connect by MEGA", a mobile application that will provide a truly engaging and interactive experience for the audience by enabling them to participate in live voting on key issues. The mobile app will also facilitate high impact networking opportunities between delegates to help build new partnerships. Another key feature is the real time extensive coverage of the conference on social media to facilitate virtual conversations, thereby extending the reach of the Takaful community and its key issues to consumers.
On the intelligence front, the most exciting feature will be the launch of the "Finance Forward World Takaful Outlook Report 2016" by Middle East Global Advisors, the conveners of the Forum over its 11-year history. The findings of the report will help leaders in the industry to make key strategic decisions and capitalize on the emerging opportunities.

Speaking ahead of the forum, Ehsan Abbas (Chairman of Middle East Global Advisors): "The App and Outlook report are part of our promise to the global Takaful industry to further enhance the experience of participants and ensure that WTC 2016 generates fresh insights for the industry. I am particularly looking forward to the launch of the "Finance Forward World Takaful Outlook Report 2016" as the findings of the report will help leaders in the industry make key strategic decisions and capitalize on emerging opportunities."
To find out more about WTC, visit www.wtc2016.com.
Free Newsletter Sign-up