Surecomp's DOKA-NG Qualifies for SWIFT Certification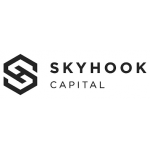 Surecomp's DOKA-NG Qualifies for SWIFT Certification
Surecomp®, the global trade finance fintech leader announced today that DOKA-NG®, a back-office trade finance solution, was granted the 'SWIFT Certified Application – Trade Finance' label for the 19th consecutive year.

The SWIFT Certified program provides accreditation to companies that provide various SWIFT-related services and solutions to end customers. SWIFT checks compliance with relevant quality criteria and standards, and awards SWIFT Certified labels for qualifying applications and specialists. SWIFT is the Society for Worldwide Interbank Financial Telecommunication, a memberowned cooperative through which the financial world conducts its business operations with speed, certainty and confidence.
"As we approach the halfway mark of 2019, we reflect upon the development and release of our digital suite which during these first two quarters has taken the trade finance industry by storm", said Jochen Oberländer, chief product architect at Surecomp. DOKA-NG plays a central role in that success through its integration with APIsure (Surecomp's open API platform) and can be supplemented with apps from SureStore. DOKA-NG is available in both SaaS and on-premise models.
Free Newsletter Sign-up