Sterling Capital Management crosses $50 billion in client assets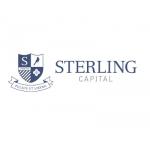 Sterling Capital Management crosses $50 billion in client assets
Sterling Capital Management, an investment manager offering equity, fixed income, and asset allocation investment solutions, announced today it recently surpassed $50 billion in assets under management.
As of June 30, 2015, Sterling managed a total of $50.4 billion in client assets. Founded in 1970, Sterling has evolved and grown steadily through the years, serving both institutional and individual clients throughout the United States and Europe. In the past 10 years alone, Sterling has experienced 70-percent growth in firm wide employees and 83-percent growth in new client assets.
"When I started back in 1991, we had less than $1 billion in assets under management," said Alex McAlister, president of Sterling Capital Management. "Since then, we've seen dramatic growth in our client base. Through a concerted team effort of attracting, retaining and developing our employees, and listening intently to the investment needs of our clients, Sterling has emerged into a nationally recognized and highly regarded firm."
Looking ahead, Sterling remains focused on serving their existing client base, while bringing new investment solutions to the marketplace as client demands dictate. Some of the investment offerings recently brought to market by Sterling in the past year have been strategies in behavioral finance, a long/short mutual fund and a diversified income fund.
Free Newsletter Sign-up