Varonis helps U.S. Dept. of Homeland Security fend off data breaches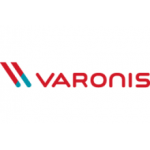 Varonis helps U.S. Dept. of Homeland Security fend off data breaches
Varonis Systems, Inc. (NASDAQ: VRNS), the leading provider of software solutions for unstructured, human-generated enterprise data, today announced that it has been added to the U.S. Department of Homeland Security's and General Services Administration (GSA) Continuous Diagnostics and Mitigation (CDM) and Continuous Monitoring as a Service (CMaaS) Blanket Purchase Agreement (BPA). Varonis has been added to the BPA held by Technica Corporation, one of its solutions partners in the federal government space.
The DHS/GSA CDM-CMaaS BPA allows Technica to provide the U.S. government with a variety of software solutions and services designed to help keep its information safe. By adding Varonis to the BPA, Technica can now implement solutions made up of Varonis software to help better secure government infrastructure. The Department of Homeland Security (DHS) can then facilitate the use of this solution to civilian agencies nationwide on both a federal and state level to combat cyber threats in the civilian ".gov" networks and various network endpoints.
The DHS/GSA CDM-CMaaS BPA is part of a wider ongoing DHS CDM program initiative to shift the government's cybersecurity posture from a compliance-reporting model to a real-time approach to combating threats, according to the General Services Administration (GSA). The Varonis Metadata Framework™, the company's core software platform that serves as the basis for its solutions, addresses major security challenges by enabling organisations with unstructured and semi-structured data residing on their file systems, SharePoint sites, NAS devices, and Exchange servers to audit data access activity, alert on behavioral deviations, fix and maintain access controls, identify sensitive data, find data owners, and involve them in access review and authorisation processes.
According to Yaki Faitelson, CEO of Varonis, "We are honored to be added to the CDM BPA and are hopeful that the partnership with Technica and DHS will enable our software solutions to improve the security of the highly sensitive information that is stored and shared among U.S. federal and state agencies."
According to Anthony Munno, Director of Federal Sales at Varonis, "In the wake of the government's recent breach incidents, the need to finally take a proactive approach to cybersecurity is more evident than ever. Hackers are getting excellent at their jobs, and we need to start operating under the assumption that someone or something malicious is already inside our networks. Effective ongoing auditing of file activity and access can make it much harder for cyber criminals to find and steal data once they are inside a network."
Free Newsletter Sign-up