Singapore, UK agree to increase cooperation in cyber security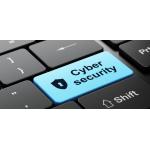 Singapore, UK agree to increase cooperation in cyber security
Singapore and the United Kingdom on Wednesday (Jul 29) signed a Memorandum of Understanding (MoU) to increase cooperation in cyber security.
The UK-SG Cyber Security Cooperation MoU was signed between the UK Cabinet Office and Singapore's Cyber Security Agency, and witnessed by Singapore Prime Minister Lee Hsien Loong and UK Prime Minister David Cameron.
The agreement covers cooperation in four broad areas, including cyber security incident response and cyber security talent development.
There will also be joint cyber research and development collaboration between the UK and Singapore, with funding being doubled over three years, from £1.2 million to £2.4 million (S$5.1 million).
The specific deliverables under the four areas are currently being discussed, and will be finalised during the next UK-Singapore Cyber Dialogue.
QUEEN'S REPRESENTATIVE TO ATTEND NDP
The MoU was signed as Mr Cameron wrapped up his first official visit to Singapore. His visit commemorates the 50th anniversary of diplomatic relations between both countries, but also has a strong business and investment focus.
On Wednesday morning, Mr Cameron visited Commonwealth Secondary School to learn about Singapore's Science, Technology, Engineering and Mathematics Applied Leaning Programme.
After that, he attended the opening of a Northern Powerhouse seminar on growing trade and investment links between the UK. The Northern Powerhouse is a concept that looks to make the North of England an economic force that can rival London and the South East.
Mr Cameron then made his way to the Istana, where he called on President Tony Tan Keng Yam and was given a ceremonial welcome by Mr Lee.
"We had a good meeting today. We agreed to deepen our countries' strong cooperation in multiple areas – trade and business, education, security, and defence," said Mr Lee in a Facebook post on Wednesday.
"I am also glad that we signed an MoU on Cyber Security Cooperation. The UK's expertise in cyber security is well-known, and we hope to share experiences in this important area," Mr Lee added.
At a press conference following the signing of the MoU, Mr Lee also announced that Prince Andrew, the Duke of York, will be the Queen's representative at Singapore's National Day Parade.
The last time the Queen's representative – then Princess Alexandra – attended the National Day Parade was in 1969, when Singapore celebrated 150 years after it was founded in 1819, Mr Lee said.
Free Newsletter Sign-up