Netjapan Inc Announces the Availability of Activeimage Protector 2016 R2 SP1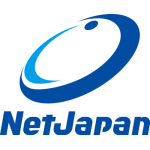 Netjapan Inc Announces the Availability of Activeimage Protector 2016 R2 SP1
NetJapan, Inc., publisher of disk imaging backup, system disaster recovery, and virtualization software solutions, announces the availability of ActiveImage Protector 2016 R2 SP1, a significant update to its flagship backup product line.
ActiveImage Protector's Inline Data Deduplication Compression (IDDC) occurs during the backup and not afterwards. This means there is no need to invest in expensive additional storage to accommodate deduplication. With flexible on-site and off-site storage technologies, backup images stored, replicated on your network, or on locally attached storage can benefit from IDDC thus reducing bandwidth, and backup image size by 50%; a 30% or more improvement over standard compression.
Hybrid environments are on the rise. More organizations run their business applications in a mixture of physical, virtual, and cloud environments. ActiveImage Protector can protect hybrid environments using the latest sector-based technology to backup disks and volumes, including the operating system, applications, data files, and configuration settings. When disaster strikes, ActiveImage Protector offers lightning fast granular file and folder recovery, and complete system restore.
ImageBoot, an instant recovery solution to boot backup images as virtual machines, is ideal for testing persistent use scenarios and has been expanded to support additional virtual environments.
Features
Windows Server 2016 Support.
Improved Network Client Management Console.
Enhanced Change Tracking Driver.
Inline Data Deduplication Compression Support for Large Volumes.
ImageBoot with additional support for:
Oracle VirtualBox
Hyper-V Server 2016
VMware Workstation Version 12
With the increased threats of ransomware, malware, and hacking attacks against IT infrastructures, backup strategies need be re-evaluated. To help mitigate these threats, ActiveImage Protector can be deployed in a variety of organizations, including business enterprises, educational institutions, non-profit organizations, and government offices.
Free Newsletter Sign-up