KEYMILE Launches New Encryption Card SECU1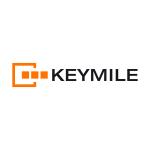 KEYMILE Launches New Encryption Card SECU1
Security
,
Infrastructure
KEYMILE security solution raises the bar in simultaneous delivery of ultimate data encryption and system security while guaranteeing strict critical communication high-availability and precise timing needs

KEYMILE, the leading solution provider in mission critical communication, launches the new encryption card SECU1 for its XMC20 multi-service access and transmission platform. The solution is unique in providing highly secure end-to-end encryption in mission-critical networks, while still maintaining the very high level of data availability required for such infrastructures. State-of-the-art encryption is based on keys generated by a hardware-based quantum random number generator for the highest level of assurance.

KEYMILE's new solution is targeted at mission-critical networks belonging to energy utilities, gas and oil pipelines, railway companies and authorities such as police, air traffic control and defence. The encryption technology used plays a pivotal role in guaranteeing security. The encryption keys themselves are generated by a quantum random number generator (QRNG), which harnesses the intrinsically random quantum states of photons, to ensure that they are truly random and unique.

KEYMILE's XMC20 hybrid, multi-service access and transmission platform allows companies and authorities to operate SDH/PDH-based and packet-based networks securely in one network node. The XMC20 platform stands out thanks to its fanless operation and it is also ideal in tough ambient conditions. In combination with the new solution it offers reliable encryption which does not impact the superior availability of mission-critical networks. Central and de-centralised key generation provides trustworthy and shielded distribution of keys. There is no single point of failure and all nodes can communicate securely with one another. This KEYMILE Permanent Encryption approach prevents network islands from forming.

The KEYMILE solution encrypts data end-to-end in packet-based MPLS-TP transmission networks. All the network traffic is natively encrypted in the card at layer 2. Due to the low impact on network performance, the solution meets one of the most important demands on mission-critical systems, the data availability.


Free Newsletter Sign-up