Ilex International Updates Sign&go Mobility Center Solution to Boost Confidence in Mobility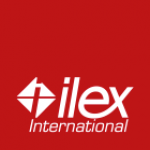 Ilex International Updates Sign&go Mobility Center Solution to Boost Confidence in Mobility
Ilex International, a leading European Identity and Access Management company, is launching its latest Sign&go Mobility Center to give organisations greater confidence in mobility. The mobile security solution provides strong authentication (using 1, 2 or 3 factors), access control and single sign on (SSO) functionality for mobile applications and will be the first mobile SSO solution to also deliver data protection on the mobile device.
Sign&go Mobility Center is an innovative and comprehensive solution that secures, simplifies and tracks access to mobile sites and applications, without affecting the user experience. Available as a native application or an API, for iOS or Android devices, Sign&go Mobility Center provides authenticated users with a secure space to access all business applications without having to re-authenticate. The technology also allows mobile users to view corporate documents, whether the data resides on the local device or on-line, without putting confidential information at risk. The application itself is highly secured and cannot be used in case of theft or by a malicious third party. Employees can also use mobile devices in a dedicated or shared kiosk mode, allowing easy and secure tablet sharing with personalised application access for each user.
"The technology tackles the rising risks of mobility for businesses. The application is secure and mobile data cannot be accessed if the device is stolen by a third party", said Laurent Gautier, President of Ilex International "Sign&go Mobility Center guarantees security, traceability and increased usability - all of which makes it ideal for companies looking to increase mobility for employees without having to cut back on cyber security measures".
Sign&go Mobility Center benefits:
· Multiple authentication schemes with a range of factors including contactless cards, one-time passwords and out-of-band systems which can be combined for maximum security
· Access control and single authentication (Single Sign-On) on mobile Web applications or iOS/Android native applications
· Complete protection of corporate data on the mobile device (integrated secure web browser, secure data container per user, document read-only mode, anti-spy screen filter, etc.)
· Native application available in Apple Store and Google Play Store
· Simple integration of the API into your corporate mobile applications
· Fully secured application with no local configuration required, self -destruction of secured containers in the event of a mobile jailbreak, all data is cleared and deleted upon user disconnection, inactivity time-out or violent shock
"We want to offer state-of-the-art solutions, without losing track of our main priority: maximum security for our customers' IT systems," said Gautier, "Sign&go Mobility Center's new features are the result of research and customer feedback, all from industries where confidentiality is crucial. Our customers couldn't find solutions on the market that met all of their requirements: securing mobile devices and the corporate content it carries so we decided it was time to give them a simple and secure solution."
Free Newsletter Sign-up