Guardian Analytics Wire Protects 6 Million Transactions in Last Twelve Months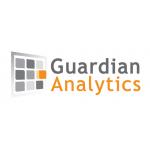 Guardian Analytics Wire Protects 6 Million Transactions in Last Twelve Months
Security
,
Infrastructure
Guardian Analytics, the market leader in real-time behavioral analytics and machine learning solutions for preventing banking fraud, announced that in the last twelve months, an additional six million transactions have been protected by Guardian Analytics Wire, the company's flagship wire solution that offers real-time intervention. Fifty new customers, with cumulative assets of $380 billion, added Guardian Analytics Wire to protect their customers from the Business Email Compromise scam that has cost businesses over $3.1 billion, according to the FBI.
"The impact of the Business Email Compromise scam is far greater than any fraud trend we've seen," said Laurent Pacalin, President and CEO of Guardian Analytics. "Since the FBI first alerted of this scam in June of 2015, there has been over a 1,300 percent increase in victims affected and 436 percent increase in funds lost in the United States alone."
"Criminals continue to modify their technique to find new ways to victimize businesses into this scam," said Luis Rojas, Vice President of Products at Guardian Analytics. "With our wire solution, Financial Institutions have proven to be in a better position to protect their customers from BEC and any variations that may arise."
Free Newsletter Sign-up