Carrefour Banque Offers Instant Activation of New C-zam Account with Gemalto Digital PIN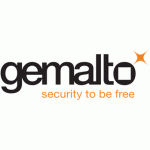 Carrefour Banque Offers Instant Activation of New C-zam Account with Gemalto Digital PIN
Gemalto, the world leader in digital security, is supplying Market Pay, a payment institution wholly-owned by Carrefour Group, with payment cards and a Digital PIN solution for C-zam.
This new 'boxed' account is available on the shelves of over 3,000 Carrefour French retail stores since 18 April. Once the account has been opened, the card's PIN code is delivered safely and swiftly via mobile app or website Compteczam.fr and the banking card can be used immediately. This process is fully protected by Gemalto's robust encryption and authentication mechanisms.
​ ​
"C-zam offers Carrefour customers the opportunity to buy in store a bank account and a banking card that can be activated on line, said Frédéric Mazurier, CEO of Market Pay. "With the support of Gemalto, we are innovating to evolve the French banking market by offering a new service in terms of accessibility, availability and usability."
"Carrefour's C-zam is a clear example of how digital banking transformation is revolutionizing the end-user experience," said Bertrand Knopf, executive vice president Banking and Payment at Gemalto. "Solutions such as Digital PIN lay the foundations for a new generation of 'off-the-shelf' banking services."
Free Newsletter Sign-up