BCS Financial Group Streamlines Settlement and Custody Services with Euroclear Relationship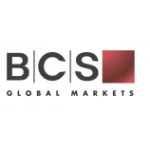 BCS Financial Group Streamlines Settlement and Custody Services with Euroclear Relationship
BCS Financial Group, the largest securities broker on the Moscow Exchange, has been granted access to Euroclear, the world's largest international central securities depository, through BCS Prime Brokerage Limited.
By using Euroclear, BCS Financial Group will broaden its product offering, enhance its operational efficiency, reduce risks and optimise the costs of trading, settlement and custody services.
BCS anticipates using Euroclear's services in the European, UK (LSE IOB), US and Russian markets (local equities and government bonds).
Michael Barmettler, COO of Global Markets and Investment Banking at BCS Financial Group, said:
"This is another significant milestone for BCS, proving the stability and continuity of our national and international business and allowing us to further follow our growth strategy. We are always looking to develop and further expand our offering for clients. The Euroclear facilities broaden our transaction, settlement and custody services in a quick and cost efficient way. It helps reducing our risks, optimizing our cash and collateral management and further automating operations."
Tim Bevan, CEO of BCS Prime Brokerage, added:
"The Euroclear membership is one of a number of building blocks BCS will put in place over the coming months. The membership approval proves our sustainable business strategy and allows further international expansion. We have managed to strengthen our business despite the difficult market conditions in 2014."
Free Newsletter Sign-up