WHOA.com Secure Cloud Introduces Cybersecurity Expert to Executive Advisory Board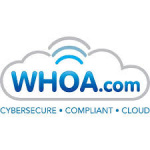 WHOA.com Secure Cloud Introduces Cybersecurity Expert to Executive Advisory Board
Security and Compliance
,
Cloud
Today WHOA.com a leading provider of cybersecure and compliant cloud solutions, announced that Global Chief Information Security Officer for Netsurion and EventTracker, John Christly, has joined its Executive Advisory Board.
"WHOA.com is at the forefront of the rapidly growing Cybersecure and compliant cloud market and John has an excellent track record of helping to develop highly successful companies as well as robust compliance programs and we're thrilled to have him join our advisory board," said Mark Amarant, CEO of WHOA.com. John Christly currently serves as the Global Chief Information Security Officer for Netsurion and EventTracker where he leads cybersecurity and compliance efforts.
John brings expertise in creating new product offerings, rapidly scaling product sales, and developing partner eco-systems that drive revenue growth. He possesses a wealth of strategic experience and operational capabilities with an emphasis on sales and business development across various verticals. He has over 27 years of industry experience including general management, revenue growth and retention, go-to-market strategy, product development, business operations, and cybersecurity strategy. He brings extensive cybersecurity expertise in both cyber attack detection, prevention, and response as well as computer, mobile, cloud, and social forensic analysis.
John formerly served as the CISO and HIPAA Security Officer for Nova Southeastern University in Florida. He was also the co-founder and CEO for OMC Systems, a Florida-based cybersecurity advisory firm. He also served as the HIPAA Security Officer for Memorial Healthcare System, a multi-hospital public healthcare system. As Chief of Security, he also created and led the computer forensics division for eTERA Consulting, a firm located in Washington, D.C. that served AMLAW 100 clients. He also served as the Chief Technology Officer for the Golf Network.
He is an MSI Senior Fellow™ and holds various certifications including the ISC2 CISSP, PMP, Certified Fraud Examiner, AccessData Certified Examiner, HIPAA Security Specialist, Lean Six Sigma Master Black Belt, Certified Kaizen Facilitator, Certified Anti-Terrorism Specialist, and is a Licensed Private Investigator. He is the former Healthcare Sector Chief for the South Florida chapter of Infragard. His experience includes several industry regulations including HIPAA, HITECH, GLBA, FERPA, FCPA, FIPA, and PCI DSS.
As an accomplished author and blogger, his articles have appeared in publications such as Security Magazine, Executive Insight Magazine, 24/7 Magazine, and the ISSA Journal. He is frequently quoted in industry news sources, and is often a keynote and panel speaker at international, national, and regional events.
Free Newsletter Sign-up