TransferGo and RDC partner to combat financial crime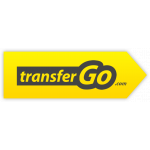 TransferGo and RDC partner to combat financial crime
Security and Compliance
,
Money Transfers
,
Risk Management
TransferGo, one of the world's fastest growing money transfer companies, today announced it is extending its partnership with RDC, the global leader in compliance screening. The three-year extension will see TransferGo utilise RDC's next-generation customer screening technology to help combat financial crime ahead of their electronic money institution (EMI) licence activation this summer.
The partnership will enable TransferGo to continue to configure screening thresholds according to their regional requirements with the use of RDC's precise risk filtering technology, making it easy to focus results based on the type and level of risk.
RDC's real-time screening capabilities and false positive reduction will be a critical factor as TransferGo's rapid expansion to 57 markets increases the need to onboard new customers quickly and seamlessly.
The upcoming EMI licence activation will enable TransferGo to provide a wide range of financial services in addition to its current remittance platform. As an EMI, TransferGo will be able to offer customers payment cards, e-wallets and other payment instruments requiring storage of the client funds - all enabled by RDC's next-generation screening capabilities
The partnership with RDC follows the recent strengthening of TransferGo's Counter-Terrorism Financing prevention processes through the appointment of Francesco Fulcoli as its new Chief Compliance Officer.
Commenting on the partnership with RDC, TransferGo CEO and co-founder Daumantas Dvilinskas said, "Our mission is to create financial options and access for hardworking migrant communities around the world. However, we understand that the threat from financial crime is constantly changing, and that by continuing to work with RDC's industry leading solutions we will have access to the most comprehensive and efficient risk screening coverage that scales in line with our rapid growth and expansion plans."
"At RDC, we are committed to keeping criminals out of the global financial system and are excited to continue our work with the compliance team at TransferGo," said Tom Walsh, RDC CEO. "We're confident that our global coverage of risk-relevant information and precise filters will continue to provide flexible, best-in-class financial crime protection as TransferGo expands to new markets and introduces new solutions."
Free Newsletter Sign-up