SteelEye partners with TeleMessage for mobile communications archiving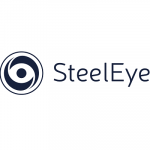 SteelEye partners with TeleMessage for mobile communications archiving
Security and Compliance
,
Data
SteelEye, the compliance technology and data analytics firm, has announced a partnership and first joint client with TeleMessage.
Recent regulations, such as MiFID II, have introduced highly prescriptive rules about the recording, storage and access requirements of voice and electronic communications relating to financial dealings. These have been relatively straight forward to manage for email and desk phone communications. However, many firms have struggled with how to monitor and capture the wealth of communications channels used on mobiles and how to manage the behaviours often used on these devices. These challenges are magnified when firms use a BYOD ("bring your own device") policy, with FCA, among other regulators, increasingly investigating the relating risks.
In response to these challenges, many banks have banned the use of mobiles from the trading floor. However, in today's world, customers expect a level of responsiveness which can only be achieved with mobile devices. Further, workplace happiness has been found to be closely linked with the ability to communicate freely with friends and family during the working day. The ban of mobile devices has therefore brought with it a number of other challenges. As a result, we are seeing an increasing number of firms looking for ways to effectively and compliantly monitor and capture mobile communications.
To enable firms to meet this ambition, SteelEye has partnered with messaging and communications technology firm, TeleMessage.
TeleMessage enables financial firms to communicate freely via mobile channels whilst complying fully with FCA and MiFID II requirements.
SteelEye was designed to enable firms to Comply Smarter™ by managing their compliance holistically and offers solutions for record keeping, trade reconstruction, MiFID II and EMIR transaction reporting, trade and communications surveillance and best execution.
Through this partnership, TeleMessage clients can integrate their mobile communications with SteelEye in real-time. This covers both corporate and BYOD phones for Android and iOS devices across all mobile carriers, and includes voice calls, SMS, MMS and WhatsApp chats and calls.
All mobile data from TeleMessage is ingested, indexed and compliantly stored within SteelEye in line with record keeping obligations under MiFID II and other global regulations. The data is also made instantly available for use within SteelEye's RegTech solutions for transaction reporting, trade and communications surveillance and best execution.
"Over the past 5 years, mobile reporting requirements have become increasingly granular and onerous" says Matt Smith, CEO of SteelEye. "By integrating TeleMessage's mobile archiving solution on the SteelEye platform, we enable clients to address these requirements in an increasingly straight forward and cost-effective way. Further, the ability to monitor mobile communications alongside other financial and regulatory data is an opportunity to gain enhanced business insight."
"We are excited about this joint offering with SteelEye," said Guy Levit, CEO of TeleMessage. "Our complementary technologies offer UK-based financial firms flexible and compliant use of mobile communications, while reducing operational complexity, both rapidly and transparently."
Free Newsletter Sign-up