SmartStream Receives SWIFT Certification for Corona Reconciliations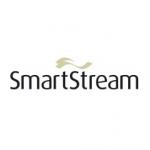 SmartStream Receives SWIFT Certification for Corona Reconciliations
SmartStream, the financial Transaction Lifecycle Management (TLM®) specialist, today announced, that its Corona Reconciliations solution has yet again achieved SWIFT Certified Application status, something SmartStream customers have indicated is important when purchasing solutions and products.
The SWIFT Certified Application label demonstrates SmartStream's commitment to continuously invest in its products and set industry standards for reconciliations processing. SmartStream understands the transaction matching, exceptions and investigations needs of institutions, regardless of their size, number of processes, or lines of business.
Rudolph Schnepf, Director Technology, Corona Business Unit, SmartStream, states: "Incorporating over three decades of experience, Corona's proven technology is designed to meet industry challenges by increasing STP rates, whilst fulfilling reporting and compliance needs. We now offer a wide range of financial reconciliation solutions and deployment options based on continuous R&D and innovative technologies. We are delighted to have been awarded the SWIFT Certified Application label for our Corona solution for yet another consecutive year."
Corona provides efficient operations, replacing multiple point solutions while eliminating silos, all with a single, strategic reconciliations platform thus ensuring minimum disruption on daily operations and short implementations times. The product also provides an improved Return on Investment (ROI) with enhanced customer service.
Free Newsletter Sign-up