Renowned cybercrime journalist Brian Krebs announced as speaker at BSI International Cyber Resilience Exchange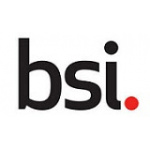 Renowned cybercrime journalist Brian Krebs announced as speaker at BSI International Cyber Resilience Exchange
BSI's global centre of excellence for Cybersecurity and Information Resilience today announced world-renowned cybercrime investigative journalist, Brian Krebs as a speaker at the BSI International Cyber Resilience Exchange. The Exchange takes place at The Convention Centre Dublin on 26 March 2019.
Brian Krebs is an independent cybercrime investigative reporter, the author of Spam Nation: The Inside Story of Organized Cybercrime – From Global Epidemic to Your Front Door, and the founder of the award-winning cybersecurity site krebsonsecurity.com. Brian is best known for breaking stories on high-profile data breaches, and at the Exchange event he will present a keynote on data breaches, cyber-attacks, the rapid increase of cybercrime, and insights into how to identify the risks.
Brian will be joining leading cyber intelligence experts at the Exchange including Dr Jessica Barker, a world leader in the human nature of cybersecurity; James Lyne, leading cybersecurity expert and Head of Research and Development at the SANS Institute; Jonathan Hyland, Chief Technology Officer at Globoforce; and Siân John MBE, Chief Security Advisor EMEA at Microsoft.
Michael Bailey, Director at BSI said: "We are absolutely thrilled to present Brian Krebs as a keynote speaker at our inaugural event in March. Brian has broken stories on high-profile data breaches such as those that hit Target, Home Depot and Ashley Madison. He will provide delegates at the Exchange with in-depth analysis of the cybercrime landscape along with key cybersecurity insights to aid them in enhancing information resilience for their organizations."
The inaugural BSI International Cyber Resilience Exchange brings together leading international cyber intelligence experts, providing a platform for senior business leaders to learn how to protect and secure their organization's information, finances and reputation in today's ever-changing cyber landscape. It is also a recognized Continuing Professional Education (CPE) event and delegates attending can earn up to 8 CPE hours. For more information visit bsicyberexchange.com. An early bird rate of €200+VAT is available to delegates that register before 20 January 2019.
BSI Cybersecurity and Information Resilience provides a range of solutions to help organizations address their information challenges covering cybersecurity, information management and privacy, security awareness, compliance and testing. For more information visit bsigroup.com/cyber-ie
Free Newsletter Sign-up