Pelican Launches PelicanSecure Fraud Prevention Solution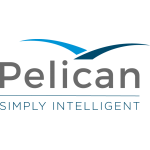 Pelican Launches PelicanSecure Fraud Prevention Solution
Security and Compliance
,
Banking
Pelican, a global provider of payments and compliance solutions for banks and corporates, today unveiled its PelicanSecure Fraud Prevention solution. Harnessing artificial intelligence technology the PelicanSecure Fraud Prevention solution actively and intelligently monitors, analyses, detects and prevents attempted fraud breaches – going far beyond existing static 'check-box' compliance systems.
With seemingly daily revelations of cyber hacks and security breaches, fraud prevention and detection should be a top priority in correspondent banking networks. Recent breaches across the SWIFT network further highlight the ever-increasing fraud threats and the particular vulnerabilities facing SWIFT, Real-Time Gross Settlement and wire payments.
Parth Desai, founder and CEO of Pelican, stated: "Truly effective protection requires solutions that do not merely respond to past patterns of attack, but ones that deploy advanced predictive and anomaly aware technology – detecting and preventing new fraudulent payment patterns. Our twenty-years of experience in the payments, SWIFT and correspondent banking world, together with our extensive AI pedigree, places Pelican in a unique position to understand these challenges and to pioneer the practical application of artificial intelligence into compliance and the payments life-cycle. The PelicanSecure Fraud Prevention solution is perhaps the most powerful demonstration of how intelligent technology can keep banks and businesses one-step ahead of the growing global threat of payments fraud."
"Organizations are failing at early breach detection, with fewer than 20% of breaches detected internally," noted Toby Bussa, Research Director at Gartner in the research paper 'Use SIEM for Targeted Attack Detection' dated June 2016.
The PelicanSecure Fraud Prevention solution addresses key vulnerabilities in the payment life-cycle and has the ability to learn complex patterns of behaviour and to identify and flag subtle anomalies that are indicative of fraud. In addition, the Pelican solution provides benefits that can dramatically improve operational efficiency, reduce costs through the reduction of 'false positive' rates, and mitigate reputational risk.
The PelicanSecure Fraud Prevention solution is available as a stand-alone service, or as a modular part of the overall PelicanSecure suite that includes integrated and advanced fraud, AML and sanctions screening services. All PelicanSecure solutions can be deployed on premise or provided as a secure cloud service.
Free Newsletter Sign-up