IPC Unveils Connexus Chrono - Innovative Clock Synchronisation and Time Stamping Service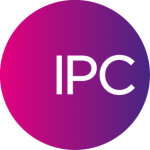 IPC Unveils Connexus Chrono - Innovative Clock Synchronisation and Time Stamping Service
IPC, a leading global provider of secure, compliant communications and networking solutions for the financial markets community, today announced the launch of Connexus Chrono, a turnkey clock synchronisation and time stamping service engineered to deliver high precision, synchronised and traceable time feeds to global financial market participants.
IPC delivers the Connexus Chrono solution from ten state-of-the-art facilities in the European Union, North America and leading financial centres in the Asia-Pacific region such as Australia, Hong Kong, Japan and Singapore. Accurate, reliable and auditable time feeds are established using atomic clocks and are synchronised to UTC to ensure the same time is available from all Connexus Chrono clocks globally. Connexus Chrono can be delivered at a variety of different levels of accuracy ranging from 1 microsecond to 250 microseconds. The Connexus Chrono offering continues as part of a broader strategic plan from IPC to offer an innovative and comprehensive suite of products and services related to compliant communications.
"Clock synchronisation and time stamping play a critical role in investor protection and the creation of fair, safe, efficient and transparent markets," said Anthony J. Perrotta Jr., chief executive officer, TABB Group, an international research and consulting firm focused exclusively on the capital markets. "Market participants leveraging industry-leading solutions will achieve significant business benefits in addition to being able to easily comply with global regulatory requirements while enabling authorities to better monitor markets and trading activity."
"Time accuracy and synchronisation are at the heart of regulatory compliance with MiFID II RTS-25 and FINRA Rule 4590 placing strict requirements on the granularity of timestamps and the maximum divergences of the clock they are read from depending on the trading strategy," said Robert Powell, director of compliance, IPC. "Connexus Chrono has been performance engineered to ensure that market participants are not only in compliance with global regulations around clock-synchronisation of trade data but also benefit from enhanced performance visibility, risk mitigation, digital forensics and accurate financial reporting."
The IPC Financial Markets Network portfolio includes Connexus Extranet, Connexus Ethernet, Connexus WAN, Connexus Voice and Trader Voice services. IPC's Financial Markets Network interconnects global financial centres and allows access to more than 6,000 market participant locations across 700 cities in more than 60 countries.
Free Newsletter Sign-up