ICA Launches Specialist Certificate in Money Laundering Risk in New Technology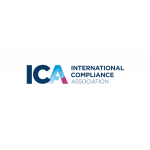 ICA Launches Specialist Certificate in Money Laundering Risk in New Technology
The International Compliance Association (ICA), the leading professional body for the global regulatory and financial crime compliance community, today launched the ICA Specialist Certificate in Money Laundering Risks in New Technology; a course designed to focus on the increasing impact of technology and the advantages it brings but also the ways in which it can be exploited by criminals.
The amount of illicit funds estimated to be laundered through financial institutions annually sits at $2 trillion and Europol estimates that banks globally are spending $260 billion each year in financial crime defences to combat the issue. The use of technology – along with collaboration – in order to prevent money laundering is something high on the list of regulators' agendas and firms are already using RegTech, FinTech and AI to increase AML efficiency and quality. However, criminals are also increasingly exploiting new technology for financial gain and it is now a key component in the arsenal of organised crime.
The ICA Specialist Certificate in Money Laundering Risk in New Technology is an accessible, online course that covers essential financial crime concepts, the fundamentals of new and emerging technologies, RegTech, cryptocurrency and the digital revolution in financial services. Those who study the course will also explore the socio-political influences of a futuristic financial system. The course has been uniquely designed so that is suitable for both those managing risk within an organisation as well as tech and IT teams who need an understanding of compliance and financial crime when designing or onboarding new technology. It aims to increase the confidence and capabilities of these different parts of the business to enable informed conversations in order to better manage emerging risks.
ICA CEO Helen Langton commented: 'While tech innovations offer significant business development, operational improvement and financial inclusion opportunities, they also present complex financial crime risks. I'm delighted that we have launched a new course that will enable professionals from the worlds of technology and compliance to better understand one another, recognise the opportunities, and at the same time to effectively manage the financial crime risk exposure at their firm.'
Free Newsletter Sign-up