Dow Jones Prolongs Partnership with EastNets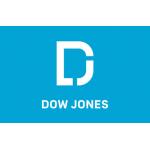 Dow Jones Prolongs Partnership with EastNets
Security and Compliance
,
Payments
Dow Jones Risk and Compliance today announced that EastNets, a leading global provider of compliance and payment solutions for the financial services industry, will offer Dow Jones sanctions lists within its watchlist screening platform.
EastNets plans to start migrating customers from its own sanctions lists content, which will eventually be retired. EastNets will rely on Dow Jones sanctions lists to power SafeWatch Filtering, its market-leading anti-money laundering solution for watchlist screening, which is currently used by over 600 financial institutions and corporates in 80 countries.
The agreement supports EastNets' focus on developing innovative compliance solutions, while giving its customers the ability to test their performance against a broader group of sanctions lists and reduce false positives.
"Dow Jones' content is world-class and we have already made significant investments to integrate it with our screening technology," said Hazem Mulhim, CEO of EastNets. "Migrating our customers to Dow Jones' sanctions lists is a logical next step for our partnership and will enhance the services we provide through our SafeWatch platform."
Joel Lange, managing director of Dow Jones Risk & Compliance, said: "In an era where global banks are under more pressure than ever to focus on compliance, we're confident that our data offers the best possible protection against financial crime activities. Working with Dow Jones' sanctions lists will give EastNets' customers access to the most extensive of databases."
Dow Jones' sanctions lists are offered through its Sanction Alert feeds, a portfolio of highly structured lists that help financial institutions manage the impact of enhanced international payment formats by dramatically reducing false positives and duplicate alerts without increasing exposure to risk.
Global data within the Dow Jones sanctions portfolio includes sanctions lists from the most prominent regulatory bodies including North America, Europe, Asia, Australia and the United Nations Sanctions Committees. In addition, it includes prominent U.S. lists such as FBI Most Wanted, FINCEN Section 311 and trade compliance exclusion lists from the Bureau of Industry and Security and the Directorate of Defense Trade Controls. More information on Dow Jones Risk & Compliance data solutions is available from the Dow Jones website.
Free Newsletter Sign-up