Boston Consulting Group: Pros and Cons of the PSD2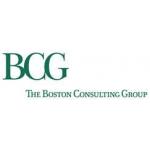 Boston Consulting Group: Pros and Cons of the PSD2
Imagine a world where digital giants have unconstrained access to hundreds of millions of individual bank accounts. Imagine they unleash their brand, technology, data and reach to bring new value propositions to these individuals. Imagine that they are followed by innovative and agile new entrants.
The Payment Services Directive 2 (PSD2) will create this world, and will enable new business models, embolden new attackers, and foster innovation. By 2018, the new Payment Service Directive PSD2 should be implemented in all member states of the European Union. A change that will have deep implications on EU financial services and that will be amplified by key trends such as Data availability and analytics.
Stefan Dab, global lead of The Boston Consulting Group Payments and Transaction Banking segment will moderate a panel about PSD2 this April 5 (4:45 pm) at the Europe Money 20/20 event in Copenhagen: http://www.bcg.com/expertise/money2020.aspx. This panel will help identify the 3 main risks banks face, and three actions they can undertake to remain competitive and relevant in a post PSD2 world.
Stefan Dab, Global Segment Leader Payments and Transaction Banking at The Boston Consulting Group: "With the advent of the Payment Services Directive 2, pressures on banks will accelerate. PSD2 is indeed a game changer that will enable new competitors and business models, and trigger innovations with superior customer experience. Established banking and payments institutions will be attacked on multiple fronts by a broad range of players, including Fintechs and Digital Giants"
psd2: risks and opportunities
The new PSD2 regulation will bring new material risks to banks and other players in the payments industry; BCG expects increasing levels of disintermediation by digital giants and fintechs, increased competition between banks and pressure on pricing for banks. PSD2 will allow access to account information for third parties, which will break down banks' walls. This open market will foster new disruptive value propositions in the areas of aggregation services, account-based payments, next-generation credit, and ecosystems.
Banks need to get prepared to address the PSD2 at a strategic level: BCG research shows that the sense of urgency applied to preparing a concrete response varies significantly across banks … while in BCG's view banks cannot afford to wait for fear of not being able to compete in a post PSD2 environment.
The financial services industry cannot afford to bet on the status quo and not prepare for potentially massive disruption by new entrants, digital giants, stronger product specialists and digital-ready banks. Incumbents do have an opportunity to leverage the directive to their advantage though, and fend off disintermediation. To do so, they will have to make the required investments to significantly revamp customer journeys and provide superior value and convenience. Those that don't are likely to lose share and revenues, while investing significantly in their technology to comply and enable other players to benefit from their data and infrastructure.
We see three main risks for established banks:
· disintermediation by new entrants: customers will have more alternative for daily banking without banks, and new competitive players could arrive with specific services
· increased competition between established players
· price erosion due to severe price competition
3 ways for banks to embrace psd2
To remain relevant, banks will need to take a closer look at their business models. Three actions are critical for banks and established financial institutions to stay ahead in a post PSD2 world:
· Compliance: banks need to ramp-up IT architectures to comply with new requirements, yet weigh investments from a strategic perspective to develop agile architectures enabling enhanced flexibility and speed. The key is to turn IT architectures into an asset.
· Defense: they need to remove all friction points in the customer experience that is to say to address critical pain points and redesign core journeys from the point of view of the customer.
· Attack: banks can develop attacker play by using new value propositions enabled by PSD2 at their own advantage. Banks need to develop innovative products and to create a data-driven competitive advantage by exploiting the full potential of data for acquisition. In order to engage in attacker plays, banks will have to significantly bolster their innovation capabilities in order to compete with more nimble digital giants or fintech entrants.
For more information about the Money20/20 Europe, visit http://www.money2020europe.com. For more information about the panel, and to read BCG's white paper about PSD2, visit http://www.bcg.com/expertise/money2020.aspx.
Free Newsletter Sign-up