Zerion Raises $2M to Fuel Next Phase of Decentralized Finance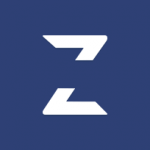 Zerion Raises $2M to Fuel Next Phase of Decentralized Finance
Zerion, the first simple interface to the protocols of decentralized finance ("DeFi"), has raised $2M in seed funding from Placeholder, Blockchain.com Ventures, and Gnosis. The team will use the investment to accelerate development and add support for more DeFi services. Zerion has processed over $47M in transaction volume over the last five months and won an award for the Best UX in the Ethereum ecosystem at Devcon in October 2019.
DeFi, built on decentralized protocols rather than centralized platforms, brings to fruition a long-pursued goal in crypto: permissionless finance that relies on zero centralized counterparties. From credit creation to insurance to asset management, the decentralized finance space is emerging to cover all aspects of the financial sector, but at a fraction of the cost of current centralized solutions.
Today, Zerion, enables non-technical users to acquire, track and manage assets on many leading DeFi protocols including MakerDAO, Compound, Uniswap, Set, and Fulcrum. Zerion is an integrated experience that overcomes the fragmentation, complexity and lack of trust in centralized alternatives, that have to date held back the adoption of DeFi.
"We are thrilled to find partners that share our vision and bring years of experience that will help us grow the company," said Evgeny Yurtaev, CEO and co-founder at Zerion. "DeFi will do to finance what the Internet did to information. We are grateful for the community's continued support and excited to lead the way in the adoption of a programmable and global financial system."
The investment is led by Placeholder, a venture capital partnership based in New York City with over $150 million in committed capital under management. Placeholder invests in companies and protocols that decentralize data, wealth, and power.
"Back in the 90's many of us intuitively understood the Internet was a powerful new infrastructure but it took Marc Andreessen with Mosaic and then Netscape to make this powerful new infrastructure accessible to a broader audience. DeFi, or decentralized finance, feels just as profoundly transformative today as the Internet did then, but it is still too hard to use. Like with the Internet, it will take a young team, native to the new infrastructure, to simplify the user experience and make it more accessible. I believe Evgeny, Vadim, and Alexey are the right team and Zerion is the right product to bring DeFi to a mainstream audience." says Brad Burnham, Venture Partner at Placeholder.
Blockchain.com Ventures makes long-term venture investments in businesses using blockchain technology to provide product differentiation or enhanced utility, rather than leveraging crypto as a tool for financial speculation.
"DeFi has rapidly gone from an exciting theoretical blockchain use-case, to having a real-world impact for an entirely new type of users, particularly for those poorly addressed by the traditional financial ecosystem" says Samuel Harrison, Managing Partner at Blockchain.com Ventures. "Zerion is making DeFi simple and easy to use for all."
Free Newsletter Sign-up