Solera Exploring Strategic Alternatives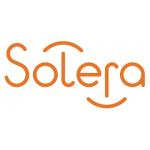 Solera Exploring Strategic Alternatives
Solera Holdings, Inc. (NYSE: SLH) ("Solera" or the "Company") today announced that it is exploring a variety of strategic alternatives. The Company further stated that as part of the process, the Board of Directors has formed a special committee, which has retained Centerview Partners LLC as its financial advisor and Sullivan & Cromwell as its legal advisor. The Company has retained Rothschild, Inc. as its financial advisor.
There can be no assurance that the exploration of strategic alternatives will result in a transaction. The Company does not expect to make further public comment regarding these matters while its exploration process continues.
"I want to be clear that Solera's primary focus continues to be our customers around the world," said Tony Aquila, Solera's founder, Chairman and CEO. "We are excited about continuing to deliver our world class solutions and services to our customers and developing new solutions that enable our customers to serve their customers in the digital age."
Free Newsletter Sign-up