Oakam Selects Provenir's Risk Decisioning Platform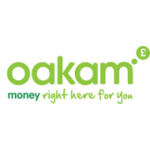 Oakam Selects Provenir's Risk Decisioning Platform
Risk Management
,
Infrastructure
Provenir, the risk analytics and decisioning solutions provider, today announces that fintech lender Oakam has chosen its platform to help it deliver rapid, accurate loan decisions to personal customers.
London-based Oakam provides financial services for people who find it difficult to borrow from banks, offering a straightforward, simple loan application and approval process. It is expanding its customer service offering with an increased online presence and a free mobile app, which gives customers greater control over managing their loan. Customers can also apply by phone or through one of its 22 UK retail stores across London and the Midlands.
To equip the business to handle growth and to improve efficiency, allowing their advisors to focus more time making personal loan decisions and lending assessments on non clearcut customers, Oakam sought a scalable risk analytics and decisioning platform. The Provenir platform – selected by other well-known financial institutions including Resurs Bank and Klarna - provides connections to multiple data sources for data enrichment and will help Oakam return improved and enhanced loan decisions.
"With Provenir's industry experience and expertise we will have the right technology to make better decisions faster," said Frederic Nze, Oakam's founder and CEO. "Provenir will help us meet high demand for our services and deliver a great experience for our customers through its digital solution that will scale as we grow. It will free up staff time to focus on serving customers and give us in-depth management information to help us evolve our business as a responsible lender."
Oakam will use the cloud-based Provenir platform to speed up loan decisions through a single, digital solution that interfaces with all required data sources, simplifying and managing the credit decision process. Oakam will benefit from agile, user-friendly configuration tools, allowing it to update processes and credit decision rules as needs evolve. The solution will give Oakam the scope to grow and develop the capabilities of its business processes over time.
"We're delighted to be working with Oakam, helping them deliver great customer service," said Paul Thomas, Managing Director, Provenir. "Our expertise is in delivering digital solutions to streamline, automate and speed up credit and lending decisions while reducing risk and complying with regulations. With the recent launch of their mobile app Oakam have exciting digital plans and we're looking forward to helping them achieve their aims."
Free Newsletter Sign-up