LumRisk Goes Live on Markit EDM Managed Services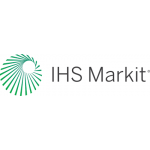 LumRisk Goes Live on Markit EDM Managed Services
Risk Management
,
Infrastructure
IHS Markit, a world leader in critical information, analytics and solutions, today announced that LumRisk S.A., a pioneering risk aggregating service provider, and member of the Gottex Group, has gone live on Markit EDM managed services as part of a significant investment in its core technology platform.
The Markit EDM managed service will further enhance LumRisk's Hedge Fund and Alternative Risk Premia (ARP) platform. It will allow the firm to scale up its data analysis and risk monitoring services and keep pace with the demand LumRisk is seeing from institutional ARP investors.
"LumRisk's rapid expansion and increased coverage of an extensive range of complex instruments and securities requires reliable, proven technology and stable business partners," commented Alejandro Bonilla, Head of LumRisk. "Markit EDM will help meet the goal of providing our sophisticated clients with state-of-the-art risk reporting across not just their ARP investments, but also their entire investment portfolio."
"LumRisk joins an increasing number of customers opting for Markit EDM as a managed service which allows firms to focus on their core business while we handle all aspects of data management," said Spiros Giannaros, managing director, Markit EDM. "LumRisk represents a growing market segment of service providers and third party platforms investing in data management solutions to better service their end clients."
LumRisk is using Markit EDM for client onboarding, loading key reference data into the ARP platform, and for managing the large amount of position and security master data. The platform aggregates information from internal and external data providers, allowing users to view and model the fundamental risk characteristics of clients' consolidated portfolios, based on accurate risk modelling of the underlying instruments.
Free Newsletter Sign-up