G. H. Financials Adopts OptionCity Risk Management Solution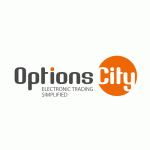 G. H. Financials Adopts OptionCity Risk Management Solution
OptionsCity Software, a global provider of futures and options trading and analytics solutions, announced today that G. H. Financials, a global clearing and market access provider, has selected OptionsCity Metro as the primary risk management tool for its options clearing operation. G. H. Financials' risk management team will utilize Metro's robust analytics to evaluate and monitor its risk on a continuous real-time basis.
As our options business has grown over the past two years, it is increasingly important for us to further develop our risk-modeling capabilities," said Alastair Moffatt, Chief Risk Officer at G. H. Financials. "Based on our evaluation, OptionsCity Metro is the best out-of-the-box options analytics and risk management platform available. Metro also gives us the ability to build or add custom apps that match our specific workflow as we scale our operation."
"G. H. Financials will benefit from Metro's industry-leading valuation models and post-execution risk management tools," said Dan Rooney, VP of Global Sales at OptionsCity Software. "The modular architecture of Metro will allow G. H. Financials to scale its usage of the platform and automate its processes as business continues to grow."
For more information about OptionsCity's risk management, analytics and execution capabilities, please visitwww.optionscity.com.
Free Newsletter Sign-up