Axioma Launches New Version of its Australia Equity Factor Risk Model Suite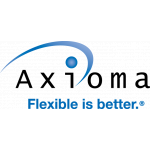 Axioma Launches New Version of its Australia Equity Factor Risk Model Suite
Axioma, a global provider of innovative risk and portfolio management solutions, today launches the latest version of its Australia Equity Factor Risk Model suite ("AXAU4"). New features include an improved style and industry factor structure, enhanced stability of factor exposures and a refined estimation universe, all combining to deliver improved risk forecasts and enabling a better articulation of risk.
"With the heightened sense of uncertainty that exists in today's capital markets, the importance and need for effective risk management has grown rapidly. Axioma is committed to delivering advanced solutions that allow our clients to focus on achieving better results, "said Joel Coverdale, Asia Pacific Managing Director at Axioma. "The latest Australia Equity Factor Risk Model suite incorporates enhancements that will deliver better results for portfolio attribution, lower turnover in portfolio construction and improved risk forecasts."
Axioma's Australia Equity Factor Risk Model suite offers:
Asset coverage of over 1,800 securities listed on the Australian Securities Exchange
Multiple views of risk – fundamental and statistical
Multiple horizons which enable distinction between short-term (1-2 months) and medium-term (3-6 months) forecasts
Daily estimations of factor exposures, covariances and asset specific risks
The Axioma Australia Equity Factor Risk Model suite delivers value and supports clients by providing them with more informative and intuitive results for portfolio risk attribution. Through four different model variants and comprehensive asset coverage, Axioma enables firms to build enhanced portfolios and conduct more insightful analysis into risk and performance.
The latest Australia Equity Factor Risk Model suite includes the following highlights:
Modified Style factor structure – consistent with the newest generation of Axioma's modelling approach and designed factor specific to the Australia market with enhanced factor definition.
New Style Factors include Profitability, Dividend Yield, EM Sensitivity and Exchange Rate Sensitivity
New industry structure incorporating the GICS 2016 classification and combining thin sub-industries
Refined estimation universe covering the major indices and important sectors like Financials, Materials, Energy and Real Estate
New outlier detection method which improves factor risk predictions
Axioma constantly innovates and improves its models to cater to the demands of a competitive and evolving market. This latest release provides clients with the most advanced model capabilities to enable them to gain a more accurate picture of how their strategies perform.
Free Newsletter Sign-up