AlphaGen Securities to deploy Orc Flow Control as its pre-trade risk management system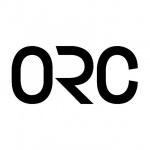 AlphaGen Securities to deploy Orc Flow Control as its pre-trade risk management system
Orc, the global leader in derivatives trading technology, has announced that AlphaGen Securities LLC, a broker/dealer headquartered in Chicago, has chosen the award-winning Orc Flow Control as its pre-trade risk management system. Orc Flow Control allows firms to efficiently manage order flow and ensure regulatory compliance, enabling them to capture new customer business.
"We are pleased to be integrating Orc Flow Control into our risk management capabilities," said Mike Maloney, Risk Manager at AlphaGen Securities. "We have traders pursuing complex trading opportunities in multiple asset classes and the advanced and innovative functionality of Orc Flow Control meets all of our regulatory and internal demands."
Orc Flow Control provides comprehensive multi-market pre-trade risk controls designed to meet common regulatory frameworks. From a single user interface, brokers can set up limits and monitor trading activity in real time for all participants across all markets. The application includes limits based on theoretical values, allowing firms to control order flow based on various market scenarios.
"We are excited to partner with AlphaGen Securities on their compliance and risk management needs," said Jesper Alfredsson, Chief Strategy Officer, Orc Group. "We've spent the past year enhancing our platform for both our trading and brokerage customers. We are pleased to see our solutions help them grow their business."
Orc Flow Control was selected "Best New Product for Risk Management of the year" at the 2014 FOW Awards for Asia on September 25, 2014 in Singapore. Since its launch in 2013, it has been successfully deployed in production across major markets in APAC, EMEA and the Americas.
Free Newsletter Sign-up