Profile Software is Exhibiting at the 11th MERB-Dubai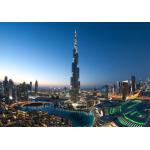 Profile Software is Exhibiting at the 11th MERB-Dubai
Profile Software, an international financial solutions provider, announced today its participation in the 11th Middle East Retail Banking Forum and Expo taking place on the 18th & 19th of April at the Ritz Carlton DIFC, Dubai, supporting the activities of its local company in the UAE that acts as the central point for its regional expansion in surrounding areas.
Profile Software is exhibiting at stand C22, showcasing its latest developments in the range of platforms that it develops namely:
FMS.next, the universal banking platform that effectively covers the areas of Core Banking, Islamic Banking, Leasing and Financing, Collections as well as Marketplace Lending that combines banking and investment management functionality.
IMSplus, the award-winning investment management platform that accommodates the requirements of Wealth Management, Asset and Fund Management, Insurance Investment Management, Family Offices, Custody, and Personal Banking & Brokerage organisations.
Axia, the web-based, omni-channel solution that is suitable for the Wealth Management industry and for any type and size of business. It provides flexible deployment options and pricing without the need for internal IT infrastructure. In addition the platform incorporates a powerful client onboarding solution to streamline the client acquisition process while offering a unique client experience and an intuitive design.
Profile Software is presenting the new FinTech offering for the wider EMEA region focusing on the effective utilisation of banking and crowdfunding functionality available in the platform.
On the 19th of April at 11:45, Profile Software's subject matter expert will provide an intriguing speech at the FinTech, Disruption & Innovation Seminars session entitled "Alternative Finance and Banking industry synergies: How can Banks in the Middle East utilize this new trend?" that will present recent cases on digital banking and alternative finance services.
The Middle East Retail Banking Forum & Expo offers a dedicated exhibition area with the participation of leading vendors specialising in the Banking and Wealth Management domain to showcase new solutions and services to senior decision makers from the Middle East's financial services sector, alongside its conference's proceedings. It is a paid conference however visitors can attend the exhibition at no cost, simply by registering here.
Free Newsletter Sign-up