OCBC Bank to Introduce account-to-account Transfers with Google Pay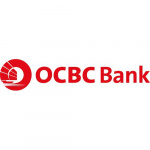 OCBC Bank to Introduce account-to-account Transfers with Google Pay
OCBC Bank has entered into a partnership with Google to bring a refreshed Google Pay app to Singapore in January 2020.
The partnership will enable OCBC Bank customers to be the first in Singapore to make account-to-account PayNow fund transfers using the enhanced features of Google Pay. The service is currently in beta-testing phase and select OCBC Bank customers will be able to link their bank accounts to make digital payments.

Mr Ching Wei Hong, Chief Operating Officer at OCBC Bank, said: "The potential of Google Pay leveraging PayNow is tremendous and will provide our customers the benefits of secure, seamless and ubiquitous payments without having a wallet. Both OCBC and Google share the same customer-centric approach to enabling seamless digital payments - an open-loop payments ecosystem. When it launches here, Google Pay will offer our customers a unique proposition for making payments that is frictionless and requires no extra hoops for customers to jump through to access their bank account funds."

He added: "Our team worked very closely with Google to custom build the PayNow connectivity for the Google Pay app, and we have already launched a private beta and fired the first live transactions last week. From January 2020, our customers will be the first in Singapore to be able to link their bank accounts to Google Pay to make digital payments. In today's digital world, building ecosystems of partnerships and going beyond traditional banking products is critical. This is a bold move which I believe will have great impact and bring significant scale to PayNow by expanding payment journeys for consumers."

Mr Caesar Sengupta, Vice President of Payments and the Next Billion Users initiatives at Google, said: "We partnered with OCBC to provide a product that gives an optimal payments experience to customers and users. The first PayNow transaction we tested on Google Pay was $8.88 - a success of our close partnership. OCBC has proven to be a valuable partner providing us with insights and expertise on payments, leveraging the national payment rails in Singapore."

Google Pay is Google's payments app that aims to make money simpler, more secure, and more helpful while it helps customers shop online, pay neighbourhood shops, or send money to friends right from their bank account. Users of the app can also earn rewards, which goes directly into the app user's bank account.

Singapore is the second country to launch the enhanced version of Google Pay after it was introduced in India in 2017. Google Pay significantly increased the adoption of India's inter-bank payments system, United Payments Interface (UPI). UPI is similar to Singapore's peer-to-peer transfer service, PayNow.
Free Newsletter Sign-up