NatWest's Bó Forced to Fend off Fraudsters in Early Days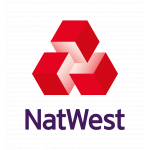 NatWest's Bó Forced to Fend off Fraudsters in Early Days
Bó, NatWest's new app-based bank has been actively targeted by fraudsters within weeks of its public launch.
The Times reports that around 30% of applications since the product went live two weeks ago have been fraudulent.

Launched by RBS ffiliate NatWest as a challenger to the UK's thriving ecosystem of fintechs and neobanks, Bó works to assist customers with personal finance by keeping tabs on spending, encouraging saving and offering competitive exchange rates for travellers. It is aimed at UK citizens with less than £100 in savings, which is approximately 16.8 million Reuters reports.

The app currently has about 3,500 users (2,000 being RBS staff who worked to test the service prior to launch) and is not immune to the persistence of criminals looking to exploit weak spots in new technologies and security systems.

Mark Bailie, chief executive of Bó, told The Times that RBS expected the venture to draw the attention of fraudsters as it presented a new front for criminals engaged in money laundering activity.

This month Which? ranked NatWest as the best UK bank for online security with a score of 83%. The consumer affairs body tested the security of providers' online banking based on login, encryption, account management and navigation.

Which? believes that the procedures of mobile-only banks like Monzo and Starling are causing high street banks to raise their game regarding securing features in apps.
Free Newsletter Sign-up