IFIC Taps Finastra to Boost Retail Banking Business in Bangladesh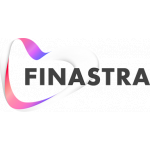 IFIC Taps Finastra to Boost Retail Banking Business in Bangladesh
The International Finance Investment and Commerce Bank (IFIC) has chosen Finastra to support the bank as it strives to make retail banking and SME services more of a focus, alongside its existing corporate client base. As part of this growth drive, IFIC will bolster its retail offering with FusionBanking Essence Online and Mobile to deliver advanced digital services to locals, disrupting the Bangladesh banking market.
"Historically 90% of our business has come from the corporate side, but we've been making a concerted effort to reduce this dependence and strengthen our SME and retail client share," said Shah Sarwar, Managing Director and CEO at IFIC. "The market here is extremely competitive and we're evolving our position as a customer-centric bank so that we can deliver convenient, innovative products in branch and via our new digital channels. We've worked with Misys (now Finastra) for a long time and they have never failed us so it made sense to build on this strong foundation."
IFIC has been a long-standing user of FusionBanking Equation, FusionBanking Essence Teller and FusionBanking Trade Innovation. It will add FusionBanking Essence Online and Mobile this year in Bangladesh and Nepal. The bank will also roll out FusionBanking Insight to access data and analytics, enabling it to segment clients based on needs, and respond accordingly.
Despite there being a large number of banks in Bangladesh, a significant portion of the economy is underbanked. A growing smartphone penetration sees digital transactions centre predominantly on mobile money transfer. The Finastra platform will support capabilities surpassing this norm, including online savings and small loans. This will help the bank attract new customers and reach untapped segments of the market that are difficult to reach through traditional channels.
Simon Paris, Deputy CEO at Finastra said, "In a country where a lot of people have mobile phones but bank account access in rural areas tends to be limited and cash is fragmented in small quantities, IFIC is working hard to disrupt the market and bring wider banking services to all. Technology is a key enabler and digital channels will form an important part of making small savings and loans viable in the region. Our solutions are well placed to support this transformation and will help the bank to better compete in the retail market, as well as attracting and retaining customers."
IFIC has also selected FusionBanking Essence Loan Origination to automate manual processes and reduce costs. The structured and simplified origination system will reduce risk of human error as increased use of online channels enables faster identification of potential fraud.
Finastra continues to grow its footprint in the region, with two other local banks already using its corporate and retail services.
Free Newsletter Sign-up