RegTek Bids Farewell To 2018, Another Successful Year And More To Come In 2019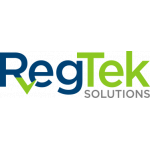 RegTek Bids Farewell To 2018, Another Successful Year And More To Come In 2019
Just two years on from launch in January 2017, RegTek.Solutions, the provider of global regulatory reporting solutions, confirms its market-leading position with an extended client footprint, new and enhanced products and the addition of key hires.
"We're really pleased to have seen our message and our solutions gain momentum in 2018. As firms deal with the aftermath of MiFID II and other regulatory headaches, the implementation of independent controls to ensure the quality, accuracy and completeness of data has been endorsed by global regulators as best practice and adoption on an industry-level has ramped up significantly," commented Brian Lynch, CEO and Co-Founder of RegTek.Solutions. "It's been another complex year for market participants with concerns varying from the delayed implementation of SFTR to the uncertainty around Brexit plus the effort involved in increased regulatory investigations. Our commitment to helping the market achieve sustainable compliance has not wavered and we look forward to doing more in 2019."
Key to a successful 2018 was a strong team, with key hires in a number of roles. Rob Bernstein joined in February, taking on the CFO position. In March, Tom Morris and Rob McGowan were appointed to drive Sales for Europe and North America respectively. Other additions to the team include Shruti Solanki as Client Experience Manager and Aniruddh Mishra as Onboarding Lead, both new functions designed to support growth and expansion.
In January 2018 RegTek.Solutions led the market in SFTR preparations with the extension of the rule coverage of its leading validation engine Validate. Trade. The offering subsequently received industry acknowledgement at the A-Team's RegTech Awards being named "Best Solutions for SFTR".
In what has been the year of industry recognition, RegTek's reporting assurance solutions also won 'Best Compliance & Regulatory Solution' at the Funds Services Awards. The firm's turn-key and fully maintained reconciliation tool Reconcile. Trade hasn't been left out, being awarded 'Best New Product-Reporting' at the FOW and Global Investor Asia Awards 2018 and 'Best RegTech Solution' at the FTF News Awards.
"Our strong operating performance in 2018 has been underpinned by continued investment in our solutions, ensuring we stay ahead of the regulatory challenge with products that increasingly fit with the workflows of our users" said Rob Bernstein, CFO of RegTek.Solutions.
Significant product enhancements have been rolled out due to client demands, such as Edit/Reload, a new feature of the firm's intelligent reporting portal, Load. Trade, that allows users to edit, clone, and load or back-report trade reports directly from the UI with full security and audit trail. The team has also been hard at work to meet their service-level agreement obligations to clients, with deliveries including GTR 2.0, DTCC's re-architecture for ASIC and MAS and JFSA support for Reportable. Trade, the firm's independent reporting completeness control.
Strategic partnerships have been crucial to RegTek.Solutions footprint expansion, with two important new partnerships announced in October.
The Deutsche Börse will deliver certified testing and pre-validation services to the 2,300 executing entities using Deutsche Börses's ARM service via its Regulatory Reporting Hub to address ongoing challenges with the quality and transparency of transaction reporting under MiFIR.
With the DTCC, where RegTek.Solutions is linking its SFTR solution to the DTCC's GTR, leveraging the DTCC's open architecture and allowing market participants to benefit from straight-through reporting workflows and a reduction in the cost of SFTR implementation.
"2019 will bring additional challenges as the UK navigates Brexit, as SFTR planning gets underway, and as global regulators continue to demand best practice for trade and transaction reporting, but we are optimistic as banks and the buy-side increasingly recognise the importance of proactively targeting quality, completeness and accuracy through independent, continuous controls and oversight," concludes Brian Lynch.
Free Newsletter Sign-up