Raiffeisen Bank International and kompany sign contract for next-generation business KYC solution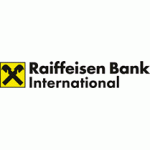 Raiffeisen Bank International and kompany sign contract for next-generation business KYC solution
Contract covers the development and implementation of a group-wide business KYC solution
Customers benefit from a fully compliant, lean and efficient KYC process
Further milestone in RBI's fintech partnership program Elevator Lab
The Austrian-based RegTech start-up kompany and Raiffeisen Bank International (RBI) signed
a contract for the development and implementation of a group-wide next-generation
business KYC (Know Your Customer) solution.
Johann Strobl, CEO of RBI, confirms that both parties are moving into the implementation
phase. "Our aim was to lower the time and costs involved in achieving regulatory
compliance. Cooperating with kompany helps us to reach this goal by streamlining the
process through the use of cutting-edge technology. This gives us a competitive advantage
in terms of better serving our business customers."
The KYC solution was developed by integrating multiple services into a complete and unique
cloud-based platform, thus streamlining the compliance steps in accordance with RBI's
structure and business demands. Customers will benefit from several new value-added
functionalities such as real-time, automated and cross-border commercial register checks. As
a result, customers no longer have to provide original documents in the KYC process, if the
required company information can be accessed via official and authoritative sources.
kompany Founder and CEO Russell E. Perry is excited about adding RBI to kompany's banking
clients: "As the leading RegTech platform for real-time and audit-proof company information,
we have created a next-generation blueprint for business KYC in the financial industry. RBI
was a great partner during the Elevator Lab and we are now looking forward to working with
RBI on the further automation of its compliance processes."
Further milestone in RBI's fintech partnership program Elevator Lab
The contract is also a further milestone in RBI's fintech engagement, as kompany was one of
five participants in the first round of RBI's fintech partnership program "Elevator Lab". During
the program RBI and kompany developed the proof of concept for this group-wide business
KYC solution.
Until 24 June, RBI is calling for fintech applications for the second round of Elevator Lab.
Free Newsletter Sign-up