Konsentus and Carta Worldwide announced a new strategic partnership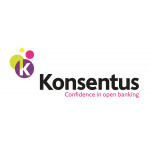 Konsentus and Carta Worldwide announced a new strategic partnership
Konsentus and Carta Worldwide today announced a new strategic partnership. Carta Worldwide is an international leader in digital transaction technology, specialising in mobile & emerging payments.
Konsentus is the only SaaS based API solution in the market providing Financial Institutions with realtime Third Party Provider (TPP) Identity & Regulatory checking services. When a Financial Institution gives access to a TPP through their dedicated interface, they need to be confident that they are not putting their customer's data at risk. Konsentus offers a solution that can be quickly and easily deployed which performs PSD2 TPP Identity & Regulatory checking on their behalf.
Mike Woods, CEO of Konsentus added, "Carta Worldwide is a global leader in next-generation transaction processing and by partnering with the Konsentus solution they can confidently offer their clients a reliable, fast and scalable solution to ensure they are compliant with PSD2 Open Banking. The team at Carta recognised Konsentus as a partner who shared their vision to deliver best in class services in the modern payments ecosystem".
"Konsentus' ambition to drive a unique solution for PSD2 compliance presents Carta with an exciting opportunity to leverage its modern issuer processing functional stack and core payments expertise" said Richard Wray, MD Carta EMEA. "We are proud to work with Konsentus and other industry leading partners to deliver new cutting-edge products like these to market".
Free Newsletter Sign-up