Ascent Wins 2020 FinTech Breakthrough Award for Best RegTech Startup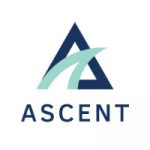 Ascent Wins 2020 FinTech Breakthrough Award for Best RegTech Startup
Ascent, an AI-driven solution that helps customers automate regulatory compliance, today announced that it has won the 2020 FinTech Breakthrough Award for Best RegTech Startup.
FinTech Breakthrough is an independent organization that recognizes the top companies, technologies and products in the global FinTech market through its annual FinTech Breakthrough Awards program. This year's awards, now in their fourth year, drew over 3,700 nominations.
Brian Clark, Ascent Founder & CEO, commented, "We're honored to be included among the many top companies across the fintech industry to be selected for this year's FinTech Breakthrough Awards. This win, and the other industry recognition that we continue to receive, is a direct reflection of our commitment to the needs of our customers and helping them achieve certainty in their compliance obligations."
Using its proprietary RegulationAI™, Ascent processes and analyses regulatory text, doing automatically what takes individual Risk and Compliance officers hundreds of hours to accomplish manually. By delivering actual regulatory knowledge – the regulatory obligations and ongoing rule changes that apply specifically to their business – Ascent helps customers reduce their risk while saving significant time and money.
In a recent project with global financial institution Commonwealth Bank of Australia, Ascent used natural language processing (NLP) and AI technologies to interpret and convert over 200,000 words of regulation into a set of digital, easy-to-consume tasks customized for the bank. As a result, CommBank saved hundreds of hours of manual processing across the business.
Ascent has been rapidly gaining momentum since its founding in 2015. Since its inception, Ascent has grown 100% YOY, secured $26.7M in funding, and expanded to 50 full-time employees. Ascent has customers all over the world from Tier 1 and Tier 2 banks and other financial institutions. Ascent is continually expanding its regulatory coverage in order to better serve its customers worldwide.
Free Newsletter Sign-up