8 RegTech companies make up the new FinTech 50 list 2018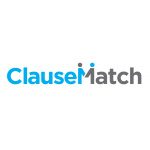 8 RegTech companies make up the new FinTech 50 list 2018
Today the annual FinTech50 list has launched, revealing the FinTechs from across Europe who will be the 'ones to watch' over the next 12 months.
The list included 8 RegTech companies: 6 London-based RegTechs: ClauseMatch, Railsbank, Suade, Privitar, ComplyAdvantage, Onfido, a Dublin-based AQmetrics and Luxemburg head-quartered Governance.com.
All the companies were hand-picked by an international panel of industry experts, the 2018 '50' was selected from the largest ever list of over 1,800 FinTechs across all Europe. The names were revealed at an exclusive event in London hosted by Silicon Valley Bank.
The panel of judges included innovation and investment heads from top-tier banks: Citi, HSBC, Deutsche Bank and Barclays, Insurers Axa and Aviva; top VC investors; global FinTechs such as Stripe and industry influencers including Chris Skinner.
The FinTech50 list covers the full spectrum of FinTech innovation, including RegTech, blockchain and cryptocurrency, payments, open banking, insurance, mortgages, pensions and core banking solutions. This year, as the General Data Protection Regulation (GDPR) and Payment Systems Directive 2 (PSD2)
However, this year definitely RegTech stood out, with 8 of the names falling into this sector.
With 800 regulators globally, the regulatory burden on financial services companies is already great. Global banks currently spend 20 per cent of their operating costs on compliance and employ thousands of people dedicated to managing the processes manually. These costs are expected to double by 2022, according to some estimates. Even with all their compliance efforts, companies still get fined for non-compliance because of a lack of a centralised policy framework and poor conduct.
Jan Hammer, Partner at Index Ventures, and member of jury, commented: "The fact that we have so many RegTech startups on the Fintech 50 list proves that heavy regulated financial industry is in demand of technology. Regulators also don't have a full view of how regulation impacts the industry, over-regulating as a result, whilst companies struggle to keep up and stay compliant."
Evgeny Likhoded, ClauseMatch CEO and Founder added: "It is exciting to see recognition coming to the RegTech sector. This shows how this space is evolving and progressing. Definitely it's time to make the entire regulatory ecosystem function better for both the regulated and the regulator, by providing new, simple to use tools replacing outdated practices."
The FinTech50
, now in its sixth year, features 23 FinTechs new to the list in 2018, including ClauseMatch, an award-winning London-based financial and regulatory technology startup aims to automate the entire regulatory life cycle to help companies ensure compliance, open-banking platform Bud, challenger bank Starling Bank and pensions specialist PensionBee.
Companies from the UK capital continued to excite the panel. They comprised over half of the FinTech 50 this year, selected by independent global jury.These include payments firms Azimo and Curve, RegTech enterprises ClauseMatch and ComplyAdvantage and mortgage specialists Habito and Trussle. The list recognised companies with offices in 10 countries and 16 cities across Europe, including Berlin, Warsaw, Amsterdam, Dublin and Glasgow.
Julie Lake, CEO and Co-Founder of The FinTech50, and Co-Founder Nicky Cotter, commented: "This is very much a forward-looking "watch list" and not a review of who did well in 2017. We asked the panel to take a big-picture view of the sector and look at what excited them as leading investors, buyers and sector watchers and who they would be looking out for this year. For us, the hottest trend this year is not the strength of individual verticals such as RegTech or InsurTech, but in how a once fragmented sector is increasingly working together with banks and with other FinTechs to deliver a superior experience for customers."
Free Newsletter Sign-up