SwapsTech Supplies Inter National Bank With Foreign Exchange Platform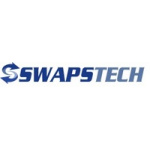 SwapsTech Supplies Inter National Bank With Foreign Exchange Platform
SwapsTech, the fastest growing Capital Markets and Banking Solutions provider and the new leader in Foreign Exchange solutions, today announced that it has signed a Software Services Agreement to provide Inter National Bank its cloud-based, end-to-end foreign exchange platform. Inter National Bank will use the FX STAR™ suite of products to digitize the operational processes, improve efficiencies, and enable electronic access to both branches and online customers.
About the Solution
SwapsTech will provide the full-service implementation and software hosting to address Inter National Bank's Foreign Exchange Sales, Trading, Risk Management, and Post-Trade Processing of International Wires while complying with Regulatory Requirements. FX STAR™ will digitize the wire process, optimize controls, and increase efficiency while providing straight through processing. The solution leverages some powerful cutting edge technologies including Robotic softbots to automate repeatable manual processes, reducing human errors and improving efficiency. It includes the foreign exchange trading and risk management system - FX STAR™ Desk, post trade processing system - FX STAR™ Office, client facing portal - FX STAR™ Web and branch network - FX STAR™ Branch, all of which will run on an SSAE16-certified private cloud platform for Inter National Bank.
"At Inter National Bank, we are always focused on providing world-class solutions and innovative financial products and services to our customers, driven by cutting edge technologies. We identified SwapsTech as a partner that could help us achieve that goal in the International Banking and Cross Border Payment services. This user-friendly solution will allow us to go to market faster, improve our processing efficiency and increase our customer satisfaction with a new digital experience to our clients." said Samuel Munafo, President and CEO of Inter National Bank.
"We are excited to partner with Inter National Bank, a growing institution in Texas, and service a solution only larger global bank customers enjoy. The FX STAR™ solution will enable the Bank to offer streaming rates and integration with liquidity providers while creating new revenue opportunities, increasing operational efficiency, and reducing transactional cost. The FX STAR™ plug and play technology will allow the Bank to move to production quickly and begin experiencing the benefits in a short time." said Booshan Rengachari, Founder and CEO of SwapsTech.
SwapsTech is based in Charlotte, North Carolina and was founded by a group of passionate Capital Market Engineers with a vision to provide a cloud-based, end-to-end Capital Market Technology Solutions platform delivering innovation to financial institutions. Unlike legacy technology platforms that are expensive to maintain and prevent agile response to market conditions, SwapsTech' clients take back control of their business by quickly implementing, extending, and digitizing the processes. SwapsTech platform is built using proprietary plug & play, and hyper-scalable technology that is not only addressing today's problem but is also flexible to address tomorrow's ever-changing landscape.
Inter National Bank (INB) was founded in 1985 with an asset size of $1.8 billion. The Bank is positioned as a strong leader in the banking industry and has a determination to provide the best banking experience for our customers and the communities we serve.
As a trusted financial institution, Inter National Bank is led by a team of dedicated, ethical banking professionals, who focus on building strong relationships with our customers and community by offering them full service banking solutions. Inter National Bank is a strong, vibrant institution with a passion to succeed and is committed to becoming an even stronger financial partner to all those we serve.
It is this style of banking that the people of South Texas have come to expect and enjoy. It is not just our responsibility; it is our history and foundation for the future.
Free Newsletter Sign-up